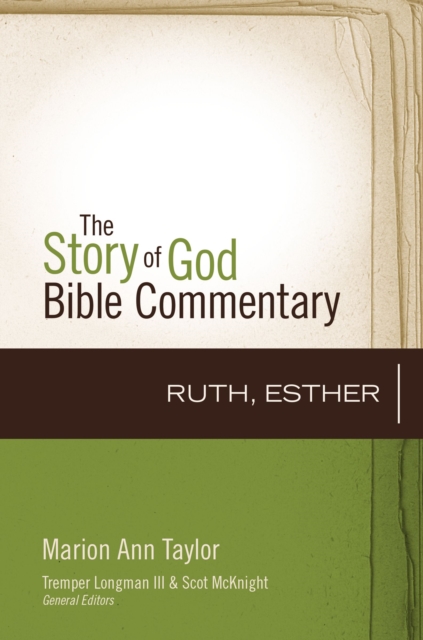 Description
A new commentary for today's world, The Story of God Bible Commentary explains and illuminates each passage of Scripture in light of the Bible's grand story. The first commentary series to do so, SGBC offers a clear and compelling exposition of biblical texts, guiding everyday readers in how to creatively and faithfully live out the Bible in their own contexts.
Its story-centric approach is ideal for pastors, students, Sunday school teachers, and laypeople alike. Each volume employs three main, easy-to-use sections designed to help readers live out God's story:LISTEN to the Story: Includes complete NIV text with references to other texts at work in each passage, encouraging the reader to hear it within the Bible's grand story. EXPLAIN the Story: Explores and illuminates each text as embedded in its canonical and historical setting. LIVE the Story: Reflects on how each text can be lived today and includes contemporary stories and illustrations to aid preachers, teachers, and students.  —Ruth, Esther—The book of Ruth presents a compelling account of how most of us experience God in our everyday lives.
We see God working indirectly behind the scenes, giving us a theology of divine and human cooperation, as those who pray for God's blessings participate in answering their own petitions as well as the prayers of others.
In Esther's story, we recognize our own world today, often experiencing it as a place where God seems hidden.
Her book challenges us in unique ways. Edited by Scot McKnight and Tremper Longman III, and written by a number of top-notch theologians, The Story of God Bible Commentary series will bring relevant, balanced, and clear-minded theological insight to any biblical education or ministry.
Information
Format:Hardback
Pages:272 pages
Publisher:Zondervan
Publication Date:01/10/2020
ISBN:9780310490890
Information
Format:Hardback
Pages:272 pages
Publisher:Zondervan
Publication Date:01/10/2020
ISBN:9780310490890
Also in the The Story of God Bible Commentary series | View all