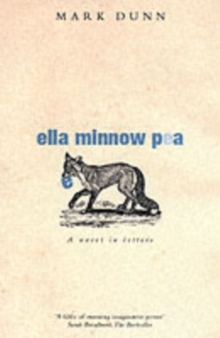 Ella Minnow Pea
Paperback
Description
Nevin Nollop left the islanders of Nollop with the treasured legacy of his pangram the quick brown fox jumps over the lazy dog.
But as the letters begin to crumble on the monumental inscription, the island's council forbids the use of the lost letters and silence threatens Ella and her family.
Information
Format: Paperback
Pages: 224 pages
Publisher: Methuen Publishing Ltd
Publication Date: 03/07/2003
ISBN: 9780413772954
Free Home Delivery
on all orders
Pick up orders
from local bookshops
Reviews
Showing 1 - 3 of 3 reviews.
Review by herschelian
16/06/2015
An extraordinary imaginative tale about a battle against tyranny, censorship and civil rights; this is a dark political allegory for our times. The tiny island of Nollop was the birthplace of the author of the famous phrase "the quick brown fox jumps over the lazy dog" and letters from the phrase keep falling off his statue. As each letter falls the island's rulers ban the use of that particular lette of the alphabet until the only letters left are L,M,N,O,P.
Review by VegAnne
16/06/2015
The first completed book of 2008, recommended by an online contact, and enjoyed it thoroughly, despite not usually liking allegories. Pluses: the language, read some of it aloud to fully enjoy the words; easy to read; raced to the end. Minuses: the characters were not well developed. A book I happily recommend and I may give it as a present to a couple of friends.
Review by sscarllet
16/06/2015
This book was such a sweet read. It completly changed my mood from sour to being quite happy. I wanted to be friends with all of the Nollopians. I really felt their struggle and was stuned by their large and dexterious vocabularies. <br/><br/>Its a quick read so if your unsure, just go of it. Its good times all around.