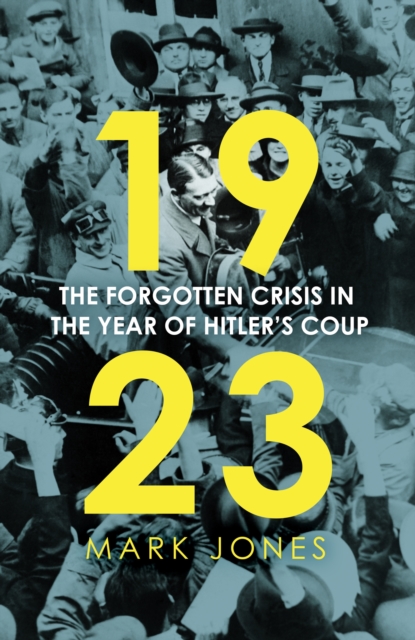 1923 : The Forgotten Crisis in the Year of Hitler's Coup
Hardback
Description
A BBC HISTORY MAGAZINE BOOK OF THE YEAR'A vivid, crisp, impressively sustained narrative' Financial Times'Riveting' Irish Independent'Refreshing and readable' Irish Times 'Gripping . . . thoroughly researched and beautifully written . . . a warning for our times' Alex Watson, author of Ring of Steel'Fascinating . . . shows powerfully that there was nothing inevitable about the survival of Germany's young democracy in that year - nor about its death a decade later.
A timely reminder' Katja Hoyer, author of Beyond the WallThe astonishing year when German democracy faced crisis and near destruction. 1923 was one of the most remarkable years of modern European history.
In January, France and Belgium militarily occupied Germany's economic heartland, the Ruhr; triggering a series of crises that almost spiralled out of control.
Hyperinflation plunged millions into poverty. The search for scapegoats empowered political extremes.
Hitler's populism ascended to national prominence.
Communists, Nazis, separatists all thought that they could use the crises to destroy democracy.
None succeeded. 1923 was the year of Hitler's first victory - and his first defeat.
Fanning the flames of instability, anti-government and antisemitic sentiment, the Nazis' abortive yet pivotal putsch in a Munich beer hall failed when they were abandoned by their likeminded conservative allies.
Drawing on previously unseen sources, Mark Jones weaves together a thrilling and resonant narrative of German lives in this turbulent time.
Tracing Hitler's rise, we see how political pragmatism and international cooperation eventually steered the nation away from total insurrection.
A decade later, when Weimar democracy eventually succumbed to tyranny, the warnings from 1923 - rising of nationalist rhetoric, fragile European consensus, and underestimation the of the enemies of liberalism - became only too apparent. This account of the republic's convulsions and survival offers a gripping image of a modern society in extreme crisis.
Information
Format:Hardback
Pages:416 pages
Publisher:John Murray Press
Publication Date:25/05/2023
Category:
ISBN:9781529360721
Other Formats
Paperback / softback from £13.55
EPUB from £14.99
Information
Format:Hardback
Pages:416 pages
Publisher:John Murray Press
Publication Date:25/05/2023
Category:
ISBN:9781529360721