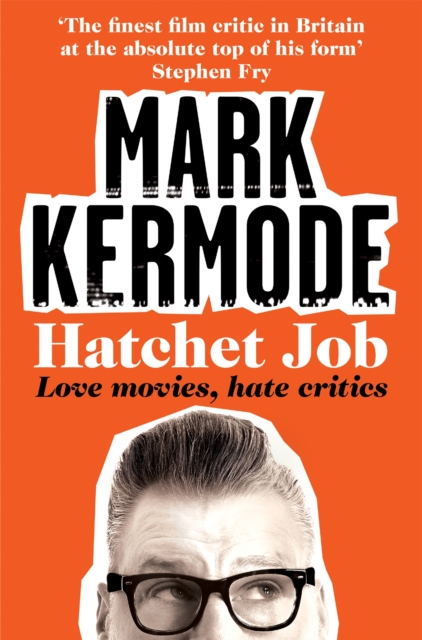 Hatchet Job : Love Movies, Hate Critics
Paperback / softback
Description
The finest film critic in Britain at the absolute top of his form' Stephen Fry'Entertainingly incendiary stuff' EmpireA hatchet job isn't just a bad review, it's a total trashing.
Mark Kermode is famous for them - Pirates of the Caribbean, Sex and the City 2, the complete works of Michael Bay.
Beginning with his favourite hatchet job ever, Mark tells us about the best bad reviews in history, why you have to be willing to tell a director face-to-face their movie sucks, and about the time he apologized to Steven Spielberg for badmouthing his work. But why do we love really bad reviews? Is it so much harder to be positive? And is the Internet ruining how we talk about cinema?
The UK's most trusted film critic answers all these questions and more in this hilarious, fascinating and argumentative new book. 'A wry, robust and developed defence of accountable critical voices' Total Film'Very accessible, entertaining and relevant . . . warmly recommended' Den of Geek
Information
Format:Paperback / softback
Pages:320 pages
Publisher:Pan Macmillan
Publication Date:22/05/2014
Category:
ISBN:9781447230533
Information
Format:Paperback / softback
Pages:320 pages
Publisher:Pan Macmillan
Publication Date:22/05/2014
Category:
ISBN:9781447230533