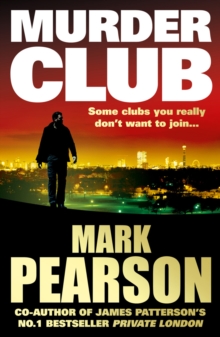 Description
Detective Inspector Delaney is looking forward to spending Christmas with Kate Walker and his young daughter Siobhan, but the past always had a way of ruining Jack's best-laid plans. And this holiday season is no different!A year previously, Delaney was responsible for the arrest of Michael Robinson, a viciously violent rapist.
Robinson always claimed he was set up by the police but before he could be brought to trail he was brutally attacked in prison and left for dead.
He didn't die, however, and a year later, out of hospital and fit for trial - he is pointing the finger squarely at Delaney for the assault that nearly killed him. And not only that - it looks like he has a case! And everything is about to get a whole lot worse for the Detective Inspector when Robinson walks free from court There are new faces at White CIty - and with them come old crimes, old bones and old scores to settle!
It seems that Delaney is not the only one in West London with a past they'll take any measures to hide. And as the body count starts to climb - it looks like Jack himself might be about to join the club.
Information
Format: Paperback
Pages: 384 pages
Publisher: Cornerstone
Publication Date: 01/10/2011
Category: Crime & mystery
ISBN: 9780099550884
Free Home Delivery
on all orders
Pick up orders
from local bookshops
Reviews
Showing 1 - 1 of 1 reviews.
Review by Eyejaybee
16/06/2015
A gritty novel set in and around the seamier side of London's West End, with occasional forays into Harrow on the Hill and Suffolk.Detective Inspector Jack delaney, based at the White City nick has a reputation as a hard drinking and hard fighting cop, essentially on the side of the angels though not reluctant to cut corners to bring a known villain to book. As this novel opens, just a few days before Christmas, one of his more ghastly cases, the rape and mutilation of a businesswoman from Harrow, is about to come to trial. This process has been delayed because the defendant, one Michael Robinson, was attacked and given life-threatening injuries while he was in prison on demand. He is now claiming that Delaney had pulled strings through some of his contacts within the crimianl underclass to commission the attack.Meanwhile, a body is found in the grounds (but not the burial ground) a recently de-consecrated church and some of the West End's homeless community have been attacked, viciously.All in all there's a lot going on, but Pearson manages the interlacing plot strands very adeptly, never letting the reader's attention wander.I did note, though, that the editing seemed almost non-existent. it is a long time since I read a novel with so many typos, missing words and general drafting errors. Still, I suppose I shouldn't complain as I did get this book as one of a "three for £5" offer!