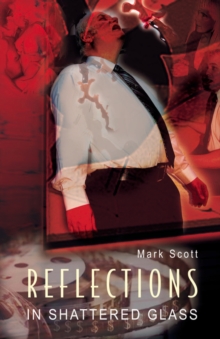 Reflections in Shattered Glass
Paperback / softback
Description
Detective Bob McCaffey attempts to achieve fame by solving the high profile murder of an entertainment industry mogul, Burl Mathews.
His investigation leads him into the murky world of promoters and money men, and nearly gets him killed.
Before his search is over, Bob will face the dark side of his own ambition.
When Mathews is murdered, the police assume the murder resulted from one of his notoriously shady business deals.
Bob, a Dallas police department detective who specializes in fraud cases, is assigned to lead the murder investigation.
Bob learns that Burl Mathews had been in a precarious legal and financial situation.
Mathews had bullied and cheated his way to the top of the broadcast entertainment industry, and some of the people he betrayed in the past began to fight back via lawsuits, blackmail, and other means.
Mathews needed money, lots of it and in a hurry, to solve his problems.
He decided to sell the stock of his company, and attempt to raise over $100 million.
This stock deal becomes the focal point of Bob's investigation.
Under tremendous pressure from his bosses and driven by his own ambition, Bob develops a very convincing case, but against the wrong people.A former assistant to Mathews and her boyfriend are charged with the crime. Bob soon realizes his mistake and nearly ruins his career trying to correct it, but it is almost too late. Just when the young lovers' convictions seem certain, Mathews' wife confesses to arranging the murder, and surprises everyone by revealing a motive far removed from greed.
Information
Format: Paperback / softback
Pages: 188 pages
Publisher: New Generation Publishing
Publication Date: 20/05/2002
Category: Crime & mystery
ISBN: 9780755200481
Free Home Delivery
on all orders
Pick up orders
from local bookshops