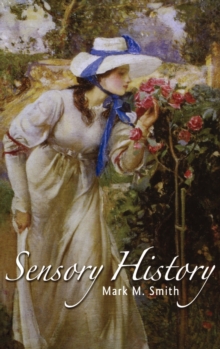 Sensory History : An Introduction
Hardback
Description
This book can be purchased by customers in the US or Canada from the University of California Press.Sensory History introduces a topic that is rapidly becoming of enormous interest to historians - incorporating the senses into our understanding of the past.The book defines "sensory history," stresses the importance of historicizing the senses, and considers each sense chapter by chapter.
The author concludes by pondering future directions of the field.Drawing on examples from across the globe throughout time, Sensory History includes examinations of visual culture in Victorian Britain and South America, of sound in nineteenth-century Australia and France, and of gender politics and touch in Early Modern Europe and among Native Americans.
It also discusses "race" and olfaction in the United States, scent in ancient Christianity, and the role of taste in shaping national identity in modern China and Early America.
By attending carefully to the social history of the senses, Sensory History also reconsiders the value of paradigmatic explanatory models linking print, vision and modernity, and evaluates their relevance to the study of sensory history.Sensory History will be a key text for an emerging field.
Information
Format: Hardback
Pages: 192 pages, black & white illustrations
Publisher: Bloomsbury Publishing PLC
Publication Date: 01/12/2007
Category: Social & cultural history
ISBN: 9781845204143