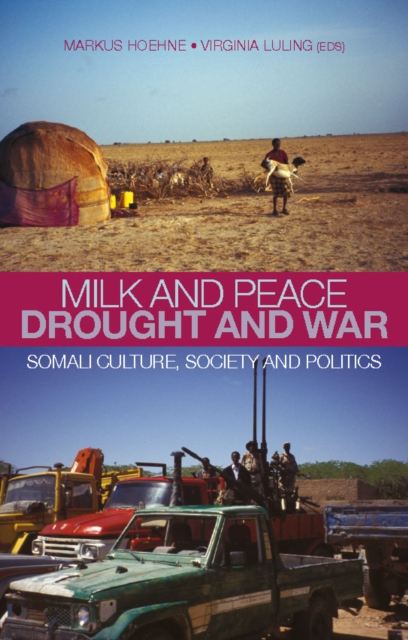 Milk and Peace, Drought and War : Somali Culture, Society and Politics
Paperback / softback
Description
This volume offers a comprehensive overview of scholarship on Somalia and Somaliland, one that transcends the usual boundaries and presents readers with a timely, incisive and compelling introduction to Somali culture, history and politics.
Topics covered include: history, including the impact of the two colonial powers (Britain and Italy); the Somali poetic heritage and its relation to politics; the variations within Somali culture between northern/pastoral and southern/agro-pastoral populations; the question of the significance of clanship, including its relation to livestock trading networks, and the Somali 'total genealogy' and its origin; the political future since the breakdown of the centralised state; and, the role of the Somali Diaspora.
There are chapters on the 'spirit possession cults', and on the Somali language, names and kinship terms.
An introduction describes I.M. Lewis' career and discusses the legacy of over fifty years of his scholarship, assessing its impact on Somali society's view of itself and that of the wider academic and policy communities.
Information
Format:Paperback / softback
Pages:416 pages
Publisher:C Hurst & Co Publishers Ltd
Publication Date:01/06/2010
Category:
ISBN:9781849040457
Information
Format:Paperback / softback
Pages:416 pages
Publisher:C Hurst & Co Publishers Ltd
Publication Date:01/06/2010
Category:
ISBN:9781849040457