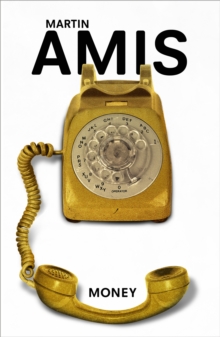 Description
This is the story of John Self, consumer extraordinaire.
Rolling around New York and London, he makes deals, spends wildly and does reckless movie-world business, all the while grabbing everything he can to sate his massive appetites: alcohol, tobacco, pills, pornography, a mountain of junk food and more.
Ceaselessly inventive and thrillingly savage, this is a tale of life lived without restraint; of money, the terrible things it can do and the disasters it can precipitate.
Information
Format: Paperback
Pages: 400 pages
Publisher: Vintage Publishing
Publication Date: 07/04/2005
ISBN: 9780099461883
Free Home Delivery
on all orders
Pick up orders
from local bookshops
Reviews
Showing 1 - 4 of 4 reviews.
Review by sparksmom
27/01/2016
I think the book had some funny parts and was well written, but it wasn't my cup of tea. I found it hard to like the characters and thus, found it hard to get into the book. There were definitely some funny stories and one-liners.
Review by alexrichman
27/01/2016
Funny and stylish in parts, but not good enough to become a real favourite. Did like the insistence on referring to masturbation as a 'handjob', though.
Review by IfIhadwordsto
27/01/2016
Very, very funny satire of the get-rich-quick culture in 80s Britain and America powered along by Amis's great prose.
Review by shanaqui
27/01/2016
I feel conflicted about how to rate this book. I didn't actually <I>like</i> it, so I don't want to give it three stars, but it interested me more than it simply being okay. I'm really not a fan of post-modernism in general -- I dislike being constantly pulled out of the story and reminded that it is a story, and I don't get on well with the whole "look how clever I am" sentiment. Still, it is undeniably quite clever. The narrator has a very distinctive voice, and it's deliberately a needy one, always asking questions of the reader, directly addressing the reader. You get pretty uncomfortably close to the narrator at times. John Self is an unreliable narrator to the extreme, although extremely candid about it, so you know all along things are not as they seem.<br/><br/>I'm actually thinking of writing my essay on this book, now I've finished reading it, which is odd since last week I was swearing I'd never write on a post-modernist text. Either way, I'm glad I finally finished the whole book -- it was worth reading, and a little challenging, which is a good thing. I like being pulled out of my happy world of speculative fiction and fantasy sometimes.