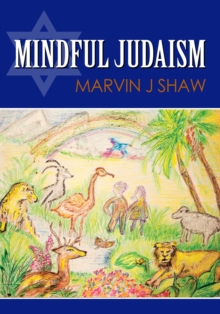 Mindful Judaism
Paperback / softback
Description
Can appearances can be deceptive? We naturally like to think that our lives have value and meaning.
Yet we often sense that something is missing; a sense that things are not the way they are meant to be.
This unique book you now have in your hands can change all that.
It focuses on 12 soul-traits taken from Mussar - the ethical side of Judaism - that, when mindfully applied, can transform our lives.
Life-enhancing traits such as faith and trust, silence and simplicity, awe and enthusiasm... Mindful Judaism is about taking one moment and one day at a time; living mindfully and appreciating the present in a Jewish context. Mindful Judaism is about balance. So, whilst we should be patient (see Chapter Ten), we need to get a move on too.
Similarly, we require order and structure in our lives (see Chapter Two) - but also creativity and spontaneity.
Information
Format: Paperback / softback
Pages: 300 pages
Publisher: i2i Publishing
Publication Date: 22/11/2017
ISBN: 9781999715649