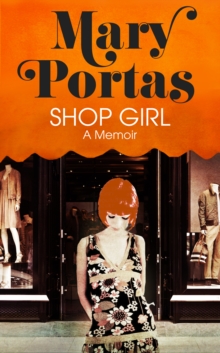 Description
This is The Sunday Times Bestseller. Young Mary Newton, born into a large Irish family in a small Watford semi, was always getting into trouble.
When she wasn't choking back fits of giggles at Holy Communion or eating Chappie dog food for a bet, she was accidentally setting fire to the local school.
Mary was a trouble magnet. And, unlike her brothers, somehow she always got caught...Britain in the 1970s was a world where R White's lemonade was drunk in secret, curry came in a cardboard box marked Vesta and Beanz meant Heinz.
In Mary's family, money was scarce. Clothes were hand-me-downs, holidays a church day out to Hastings and meals were variations on the potato.
But these were also good times which revolved around the force of nature that was Theresa, Mary's mum.
When tragedy unexpectedly blows this world apart, a new chapter in Mary's life opens up.
She takes to the camp and glamour of Harrods window dressing like a duck to water, and Mary, Queen of Shops is born...
Free Home Delivery
on all orders
Pick up orders
from local bookshops
Reviews
Showing 1 - 1 of 1 reviews.
Review by nicx27
27/08/2015
I like Mary Portas and her no-nonsense approach on her TV programmes so was keen to read this book, a memoir of her early life up to the age of 21. I loved how she tells her story in a series of vignettes, which made it easy for me to read just one more, just one more. Mary was a bit mischievous, to say the least, and this really comes across in the book. I found the parts relating to the loss of her mother really moving and could tell how much she misses her mother, even now.I'm so glad I read this book but I want to know more. I hope she's planning another book, although the beauty of this one is it's all about the nostalgia of growing up. The book ends with Mary making her way in the world of window displays, and we all know that a brilliant career awaits her. Fabulous read - I loved it.