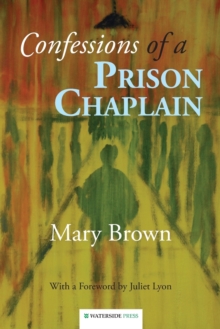 Confessions of a Prison Chaplain
Paperback
Description
Confessions of a Prison Chaplain explains the 'lifeline' provided by the work of the prison chaplaincy.
Written by a Quaker chaplain (but equally compelling for all faith groups), it shows how important to prisoners contact can be - how chaplains fit into the ever-pressing world of prison regimes.
Among the diverse topics covered are Christmas in prison, death in prison (or of a loved one on the outside) and learning in prison - as well as restorative justice (which is in line with the teachings of various faiths: as old as religion itself).
As the author writes, prisoners are 'Children of God' no matter what their crime, how petty, serious or heinous.
How to deal with those whose crimes are so distressing as to challenge this idea is also a feature of the book. It contains a chapter on life-sentence prisoners, those with only a distant and in some cases forlorn hope of release as well as telling the stories of individual prisoners, their time in prison and the 'calming' role of the chaplain when contrasted with the security pre-occupations and rule dominated routines of governors and prison officers. With a Foreword by Juliet Lyon, Director of the Prison Reform Trust, General Secretary of Prison Reform International and one of the UK's leading commentators on penal matters.
Free Home Delivery
on all orders
Pick up orders
from local bookshops