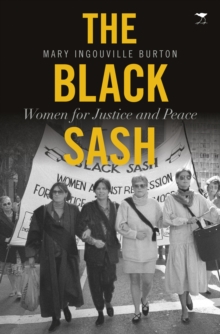 The Black Sash
Paperback / softback
Description
This is the story of a remarkable organisation of white South African women who carved out a unique role for themselves in opposing the injustices of apartheid and working towards a free and democratic country.
It is written by Mary Burton, herself national president of the Black Sash for many years and, later, one of the Truth and Reconciliation commissioners.
Her book answers many of the questions that members often ask: What brought the Black Sash into being?
What kept it alive for so many decades? How did an organisation of mainly white, middle-class, privileged women create and sustain a viable body that eventually made its contribution to the collapse of apartheid?
What was it like to be involved in it? And what can we learn from its history that will teach us to be activists again?
This is a story of hard work and dedication, of small victories won little by little against the odds, of personal courage in the face of injustice and repression, of vision, compassion and caring.
It is a uniquely South African story. As Mary Burton says, "Joining the Balck Sash influenced the course of my life.
Its leaders were an inspiring example and its members became friends and colleagues.It prompted me to join other organisations committed to the same ideals, and to study more about South Africa and its history. It was owing to the Black Sash that many of us were offered opportunities to serve the new society created after 1990, working for the elections, contributing to the new Constitution, taking part in the Truth and Reconciliation Commission, or participating in the new government structures."
Information
Format: Paperback / softback
Pages: 288 pages
Publisher: Jacana Media (Pty) Ltd
Publication Date: 10/11/2015
Category: Political activism
ISBN: 9781431422289