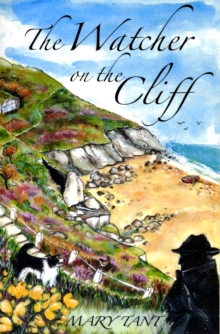 The Watcher on the Cliff
Paperback / softback
Description
Who stalks the cliffs of the remote West Country, mysteriously swathed in cloak and hat?
Is there a connection with Lucy Rossington's startling discovery?
How do the national papers get the story so quickly?
Short-tempered archaeologist Mike Shannon is convinced it's all part of a plot to discredit him. And he can think of plenty of suspects, including Lucy and her husband Hugh, who are staying in the neighbourhood.
They fall eagerly on the puzzle, glad of an excuse to evade their boring host.
To complete Mike's unhappiness, the lovely actress Anna Evesleigh is working nearby.
She and the vicar are producing a community play in an old fishing village, covering centuries of local history.
Anna and Mike always strike sparks off each other, and she's probably the only person to enjoy the drama of his find - particularly because he doesn't.
Coincidence has brought many of the Rossington circle together again.
They can't know that soon they will be drawn into the pageant of death that will stalk the cliffs.
This time Lucy's unerring instinct for evil doesn't plumb the full depth of the plot that threatens those she loves.
If she can't unmask the villain, is there anyone who can?
Information
Format: Paperback / softback
Pages: 208 pages
Publisher: Threshold Press Ltd
Publication Date: 28/04/2011
Category: Crime & mystery
ISBN: 9781903152270
Also in the Rossington series