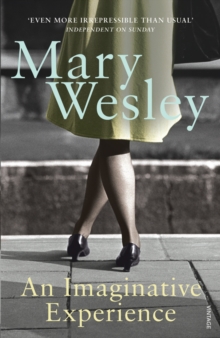 An Imaginative Experience
Paperback
Description
A train screeches to a halt in the middle of the English countryside and, observed by her fascinated fellow travellers, a woman climbs down and rushes to the aid of a sheep, stranded on its back and unable to rise.
Sylvester Weekes watches with interest and noticing, as she turns, that her face is full of tragedy, the woman's lonely image lodges in his mind.
But he is not the only one to speculate over her actions - Maurice Benson, former private detective turned full-time birdwatcher, is convinced that the mysterious woman must be tracked down, in whatever way possible. This is a story rich in character and wit, and powerfully moving in its exploration of the heart's pain and deliverance.
It is a tale of loss, of release, of an acceptance of the cruelties of fate and of the imaginative experience of love.
Information
Format: Paperback
Pages: 240 pages
Publisher: Vintage Publishing
Publication Date: 02/04/2007
ISBN: 9780099499091
Free Home Delivery
on all orders
Pick up orders
from local bookshops
Reviews
Showing 1 - 1 of 1 reviews.
Review by Cariola
16/06/2015
This was a bit of fluff--in the best possible way. I'm at a stressful point at work and needed something fairly light (although it does have a vein of tragedy running through it). It begins when a young woman pulls the emergency brake on a train--something passenger Sylvester Wykes admits that he's always wanted to do but never had the guts. The reason Julia Piper pulled the brake? To help a sheep she had seen from her window who was stuck on its back. When they all disembark at the next station, Sylvester sees her again, mildly curious, but Maurice Benson takes a more stalkerish mode, determined to find out everything he can about her.Wesley has created a group of intriguing characters not only in Julia, Sylvester, and Maurice, but in the secondary characters as well. There's Sylvester's soon-to-be ex-wife, Celia, who ran off with another man, denuding the house in the process; even things that had been handed down from his father were gone, as well as the teakettle he had just purchased to replace the one she had just taken. Rebecca, Sylvester's domineering former secretary, can't help herself from frequently popping in with attempts to take charge. It's great fun to see how the mild-mannered Sylvester gradually learns how to manage her. Much of the story centers around the shop on the corner, run by the agreeable Mr. Patel. Julia befriends his wife, despite her inability to speak English, and becomes close to the Patel's two little boys. Her mother, Clodagh, is the epitome of a horrible mother, for various reaosns preferring her son-in-law to her own daughter. And there's a dog in the mix--a lurcher eventually named Joyful.In some ways, as one reviewer states, this is a pretty typical love story. But it's one with a little surprise around every corner. It has been a long time since I've read a Mary Wesley novel, and this one remionded me of how much I've enjoyed her others.