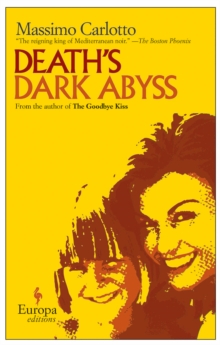 Death's Dark Abyss
Paperback
Information
Format: Paperback
Pages: 160 pages
Publisher: Europa Editions
Publication Date: 01/10/2006
Category: Crime & mystery
ISBN: 9781933372181
Free Home Delivery
on all orders
Pick up orders
from local bookshops
Reviews
Showing 1 - 4 of 4 reviews.
Review by tripsis
16/06/2015
I'll be honest.. I thought I was going to hate this book. But it took me by surprise and I ended up loving it. It reminded me a lot of the film Law Abiding Citizen.
Review by DieFledermaus
16/06/2015
This is a nasty but thoroughly gripping noirish nightmare. During a botched robbery, an innocent bystander, Clara Contin, and her young son Enrico are killed. One of the perpetrators gets away with the loot but the other, Raffaello Beggiato, is convicted and given a life sentence. Beggiato claims his partner was the killer but refuses to give up his name. Fifteen years later, Silvano Contin, who lost his wife and son, has been haunted ever since by the escape of the other murderer and has never moved on with his life. Contin gets an opportunity to find Beggiato's partner and get revenge when Beggiato petitions to be released as he is dying of cancer. From this tempting premise, Carlotto creates a tense and disturbing story of Contin's descent into darkness. It seems like it would be difficult to make a grieving widower unsympathetic but Contin quickly turns into a violent and vicious criminal. You can't look away from his craziness though.The story is told in the alternating voices of Contin and Beggiato. Carlotto does a good job of distinguishing between the two. Contin's narrative is coolly logical while Beggiato's is overflowing with thoughts, highly emotional and full of nonstop swearing. Despite this, a deliberate parallel is drawn between the two. Beggiato, of course, has been imprisoned the whole time but Contin's stuck in a prison of his own making. They both describe the little details of their separate existences – both lead banal lives, doing the same thing over and over, trying to make time pass without thinking too much about it. Beggiato is disgusted by the poor quality prison food but Contin eats crappy prepared food by choice – he won't cook or go to restaurants though he has the money. Beggiato complains of the indifference towards prisoners shown by the guards and the public but Contin thinks they are too coddled and feels contempt towards the lawyer, priest and a prison volunteer who try to get him to support Beggiato's release. Carlotto can be repetitive on occasion and Contin continually refers to the title – for him, death's dark abyss is the terrifying darkness that Clara described shortly before she died.Beggiato is an understandable character – he's a small-time criminal who, on drugs, did something that appalled even himself. He's selfish and shallow, thinking mostly of how he'll have a good time before he dies if he gets out. He does feel badly though – he regrets that the murders happened even if some the feeling stems from the shocking nature of the crime and the fact that it gave him a much harsher sentence. Contin, however, can be hard to comprehend. It's understandable that the grief caused him to abandon his former life but given that his current life is unhappy and meaningless, his active rejection of any sort of consolation – he refuses to see a therapist, take comfort from religion or really have any interactions with other people – becomes worrisome. His machinations concerning Beggiato's release also make sense at first but he gradually moves towards disgusting and violent actions which are narrated with the same calm as his everyday routine. Contin's actions have a vicious strain of misogyny which is definitely off-putting, though a couple women get the last word with him. For example, the wealthy woman who volunteers at the prison is a target of his hatred, as well as the lawyer and priest, but he only attempts to get revenge on her. He often refers to how beautiful Clara was and uses that as her main characteristic so it's easy to imagine that in his happy, well-off former life he had some slight but not noticeable sexist views/ideas of the double standard which have curdled into an especial hatred of women. The possible belief that he deserved all his former good fortune may have morphed into the wild and out of proportion self-righteousness that leads him to justify his violence. Plenty of American films and books feature a man whose loved ones have been kidnapped or killed who then proceeds to go on a violent spree, possibly against foreign-accented cardboard evil characters, for which the audience is expected to feel sympathy. This book is a nice contrast as Contin's violence correctly leads people to call him "sick", "crazy" and "a monster".
Review by clfisha
16/06/2015
An unpleasant tale of revenge and redemption from one of Italian's reputed masters. Silvano Contin's wife and son were murdered in a botched robbery, only one guy (Raffaello Beggiato) went to jail and of course though guilty he blames his accomplice. Contin has never recovered and is living a tiny, lonely existence of banality to block out the pain but then the criminal gets cancer and wants to die outside. Can he forgive Baggiato finally or is it a chance for revenge?Contin and Beggiato both narrate in their own short chapters, a technique that lends itself well to a faced past and gripping story. I admit this does flow well, the juxtaposition is very effective demonstrating the extreme opposites... and shocking similarities? thats the point after all. Now I rarely loathe a book because of its characters but that combined with slightly lifeless writing (maybe just translation?) I really didn't see anything to recommend it, it meant I had no empathy/interest and no engagement with the plot. Of course characters which start out to be loathsome and stay that way are hard to take but what moved the this book from bad to "throw against the wall" was the misogyny. Spoilers.. Yes this is a book where the criminals wife is blackmailed into sex and then brutally murdered (and yes then her husband), he sleeps with and then psychologically abuses a posh charity worker because he doesn't like her politics and oh yes and has regular dehumanising sex with Beggiato's ex-favourite whore (who is now ugly.. the crime). There may be in-character reasons for this but I don't want to read about them, quite frankly I just feel dirty. Not recommend unless you are cold and need a fire.
Review by arubabookwoman
27/01/2016
Silvano's wife and child were murdered 15 years ago during a robbery gone bad. Now the murderer is dying of cancer in prison and wants to be released to spend his last days in freedom. He needs Silvano to agree to allow his release. Silvano initially refuses, but then sees a way to get his revenge (and to lead him to the criminal's partner in the robbery who was never been found). This was a thrilling book, as we watch a man who was once essentially good and decent, transformed by his hatred and need for revenge into a cold-hearted monster. Although the criminal is not someone we can sympathize with, Carlotto nevertheless can make the reader horrified Silvano's means and methods of revenge.FYI: Amazon notes that the author spent 7 years in prison for a murder he didn't commit, before becoming a writer on his release in 2003.3 1/2 stars