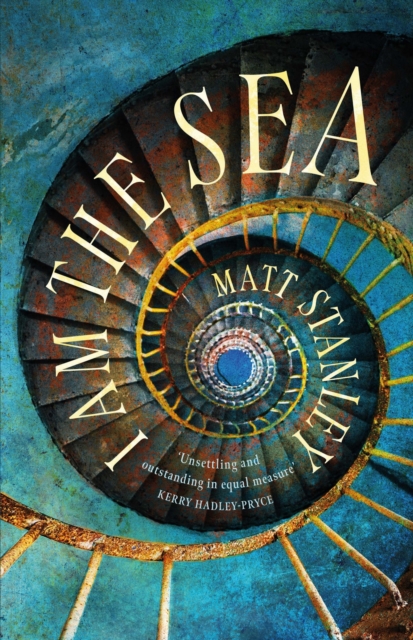 I am the Sea : An isolated lighthouse keeper investigates an unexplained death
Paperback / softback
Description
A dark, and atmospheric mystery about an isolated lighthouse keeper.1870.
Apprentice lighthouseman James Meakes joins two others at the remote offshore rock of Ripsaw Reef - replacement for a keeper whose death there remains unexplained. Meakes' suspicions grow as he accustoms himself to his new vertical world.
He finds clues, obscure messages and signs that a fourth occupant may be sharing the space, slipping unseen between staircases. With winter approaching, the keepers become isolated utterly from shore.
Sea and wind rage against the tower. Danger is part of the life. Death is not uncommon. And yet as the storm builds, the elements pale against a threat more wild and terrifying than any of them could have imagined. 'Unsettling and outstanding' Kerry Hadley-Pryce'Ingenious' Jean Levy'Spine tingling historical fiction' @otterly_bookish'Haunting' @monsieurmarple'Rich and vivid' @annathebooksiread'Creepy' @the_book_club__'Kept me on my toes' @artbreaker.bookclub'A story to read with the lights on' @blottedinkbooks'Eloquent with beautiful prose' @thegirlonthego_reads'Haunting and chilling' @bookmarkonthewall'As wild and unpredictable as the tide' @gothicbookworm
Information
Format:Paperback / softback
Pages:256 pages
Publisher:Legend Press Ltd
Publication Date:17/08/2021
Category:
ISBN:9781800310056
Information
Format:Paperback / softback
Pages:256 pages
Publisher:Legend Press Ltd
Publication Date:17/08/2021
Category:
ISBN:9781800310056