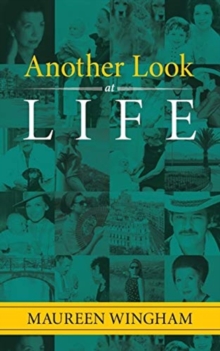 Another Look at Life
Paperback / softback
Description
Maureen Wingham's life has been a cascading whirl of opportunities, triumphs and tragedies that have tested her in ways the young Maureen, brought up during World War II, could never have envisaged.
She recounts her pathways through a professional life in advertising and PR consultancy, focusing on fashion clients and travel media representation; relinquishing her theatrical ambitions; severing a business partnership and plunging into the music business.
You will learn how a chance meeting with a singer led to a fractious relationship and separation, and how this directly resulted in her first marriage, motherhood and subsequent divorce. Later, following an unexpected visit from the singer they were reunited – although he still had a somewhat chaotic lifestyle including brushes with the law and frequent disappearances. These would continue, as did the relationship, until his final illness.
Always optimistic, always inspired by dance, with a deep love of animals and of family, Maureen set forth her plans to retire to Spain, but even this had unexpected consequences with a sudden rapprochement with her business partner after 40 years.
Another Look at Lifewill inspire and delight you as it celebrates one woman's tenacity and her joy of living.
Information
Format: Paperback / softback
Pages: 220 pages, 19 Illustrations
Publisher: Book Reality Experience
Publication Date: 06/06/2019
Category: Autobiography: general
ISBN: 9780648519836
Free Home Delivery
on all orders
Pick up orders
from local bookshops