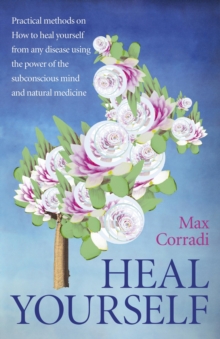 Heal Yourself : Practical Methods on How to Heal Yourself from Any Disease Using the Power of the Subconscious Mind and Natural Medicine.
Paperback
Description
Heal Yourself includes two different healing approaches using the subconscious mind and natural medicine.
Part One offers a complete list of healing methods using the most powerful of all human resources, the subconscious mind.
You will learn how powerful the mind is in every process of healing and you will learn how to work with those natural and fundamental laws of mind and nature like the Law of Cause and Effect and the Law of Vibration.
Through these simple but effective methods you will be able to re-programme your subconscious mind.
In part two the book provides information about natural medicine like phytotherapy, homeopathy, advanced complex homeopathy, homotoxicology, micotherapy, nutrition and low-dose embryo therapy for cancer.
It also includes a comprehensive list of natural medicine protocols for a wide variety of health conditions and a compendium of low-dose homeopathic hormones, citokines and growth factors with their main indications.
Free Home Delivery
on all orders
Pick up orders
from local bookshops