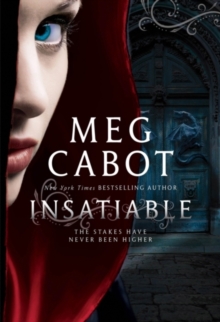 Description
From the best-selling author of PRINCESS DIARIES comes this supernatural romance with real bite...Sick of hearing about vampires?
So is Meena Harper.Meena Harper is familiar with the supernatural.
After all, she knows how you're going to die (Not that you're going to believe her.
No one ever does.)But not even Meena's precognition can prepare her for Lucien Antonescu-who she meets and then makes the mistake of falling in love with-a modern-day prince with a bit of a dark side for which an ancient society of vampire hunters would prefer to see him dead.The problem is Lucien's already dead.
Maybe that's why he's the first guy Meena's ever met with whom she could imagine herself having a future.
See, while Meena's always been able to see everyone else's destiny, she's never been able look into her own.
Lucien seems to be everything Meena has ever dreamed of in a boyfriend, though he might turn out to be more of a nightmare.So now would be a good time for Meena to start learning to predict her own future . . . if she has one.
Information
Format: Paperback
Pages: 464 pages
Publisher: HarperCollins Publishers
Publication Date: 01/06/2012
Category: Fantasy
ISBN: 9780007462124
Other Formats
EPUB from £5.49
Paperback from £7.15
Free Home Delivery
on all orders
Pick up orders
from local bookshops
Reviews
Showing 1 - 2 of 2 reviews.
Review by wyvernfriend
16/06/2015
Meena Harper knows about the supernatural, she sees how people are going to die all the time, little does she know what's going to happen to her life when vampires enter into it. And then an ancient society of vampire hunters follow.It's not a bad read, somewhat predictable occasionally but then Cabot pulls a comment out of her bag of tricks that makes me laugh. There is some gentle fun taken out of some of the Vampire cliches and I enjoyed that part the most. I also really liked how it ended and how Meena makes her own mind up and involves both her head and her heart in her decision.It's not stellar, but it's fun.
Review by Goldengrove
27/08/2015
I bought this for my school library, and would expect the older students who enjoyed Meg Cabot's teen books to be really pleased with it.Meena Harper (see what she did there?) is a TV writer who doesn't believe in nonsense like vampires - even though she has supernatural powers herself - and is horrified when she is required to write sensational vampire plotlines for the soap opera she works on.But life has a big surprise for Meena - I don't need to spell it out do I? The plot is fairly predictable and unsurprising, but Cabot can write engaging characters, and the action scenes are exciting. I liked the ending, it sets things up for the sequel, but in a way that works with Meena's character.This is in no way an exacting read, but it is quite fun and I know that some of my year 10 and 11 students are going to love it.