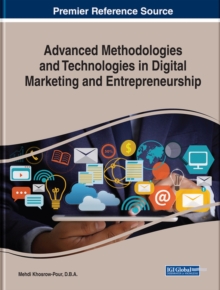 Advanced Methodologies and Technologies in Digital Marketing and Entrepreneurship
Hardback
Description
As businesses aim to compete internationally, they must be apprised of new methods and technologies to improve their digital marketing strategy in order to remain ahead of their competition.
Trends in entrepreneurship that drive consumer engagement and business initiatives, such as social media marketing, yields customer retention and positive feedback. Advanced Methodologies and Technologies in Digital Marketing and Entrepreneurship provides information on emerging trends in business innovation, entrepreneurship, and marketing strategies.
While highlighting challenges such as successful social media interactions and consumer engagement, this book explores valuable information within various business environments and industries such as e-commerce, small and medium enterprises, hospitality and tourism management, and customer relationship management.
This book is an ideal source for students, marketers, social media marketers, business managers, public relations professionals, promotional coordinators, economists, hospitality industry professionals, entrepreneurs, and researchers looking for relevant information on new methods in digital marketing and entrepreneurship.
Information
Format: Hardback
Pages: 530 pages
Publisher: IGI Global
Publication Date: 30/10/2018
Category: Business innovation
ISBN: 9781522577669