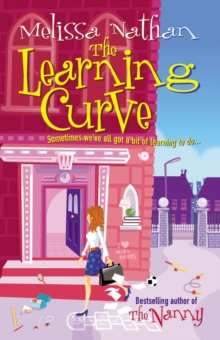 The Learning Curve
Paperback
Description
Nicky Hobbs loves teaching at the local primary school.
She's idolised by her class - in particular ten-year-old Oscar Samuels - but she's starting to find she'd quite like some adult adoration for a change.
Mark Samuels is a frazzled single father working all the hours God gives to provide for his beloved son, Oscar.
But he's unable to see that Oscar would prefer his presence to his presents once in a while.
Ms. Hobbs knows Mr. Samuels is a heartless workaholic. Mr. Samuels is certain Ms. Hobbs is an interfering busybody. But, when they finally meet, they start to discover that first impressions can be deceptive. And perhaps they've both got a bit of learning to do...
Information
Format: Paperback
Pages: 560 pages
Publisher: Cornerstone
Publication Date: 03/08/2006
ISBN: 9780099504269
Free Home Delivery
on all orders
Pick up orders
from local bookshops
Reviews
Showing 1 - 5 of 8 reviews.
Previous | Next
Review by emhromp2
16/06/2015
This is not Nathan's best novel, quite the contrary. However, it is still very funny and romantic. The story is about a teacher, who is still a little bit in love with her colleague (and ex-lover). They are also in a career-battle. Enter a little boy, who doesn't get much attention from his career-devoted father. Our heroine tries to reform the father.Anyone want to guess who she ends up with?
Review by LornaBriggs
16/06/2015
Unfortunatly this author has died of breast cancer.Very sad day when this happened as the chick lit world has lost a great author.I thoroughly enjoyed reading her books.I think she was one of the best chick lit authors ever.
Review by eesti23
16/06/2015
Cute, sweet and funny with a very unrealistic ending.
Review by SmithSJ01
16/06/2015
A modern take on Elizabeth and Mr Darcy, the learning curve applies to Nicky Hobbs and Mark Samuels. Oscar, his 10 year old son is the key to both of their lives as he moves into his last year at primary and has Miss Hobbs as his new teacher. A lovely story with characters that can be fully related to. Every work place has some of these! Having only read 'The Nanny' before this I will definitely be seeking her previous work. Sadly due to her death there will be no more of these wonderfully cosy novels. Easy to read with a no nonsense ending.
Review by curvymommy
16/06/2015
This book started out s-l-o-w, but once I got into it, I was hooked. The characters are believable, and I really cared about the main character, Nicky. Some laugh-out-loud moments, and great romantic tension. There are shades of Pride & Prejudice, as well. A great read, that kept me up late more than once because I didn't want to stop! :) I highly recommend this great British chick lit novel - just don't give up after the first 50 pages - keep going, and you'll be irresistibly drawn in. :)