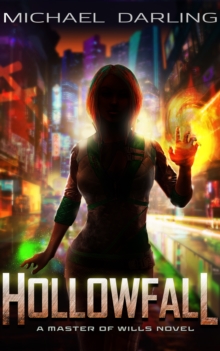 Hollowfall
Paperback / softback
Description
It's not murder if the thing you kill is an echo, because an echo is just another android. That's what Sadia had been told. Get in. Get the data threads. Get out. Shoot if you have to. But the girl Sadia was supposed to meet is all too human and she's already dead.
Sadia is about to be framed. Unable to trust the faction trying to recruit her, Sadia finds refuge with Shadowcell, another faction with an agenda of their own.
If they know about Sadia's past, they're not talking. When Sadia witnesses another death, a power takes over her body without warning.
Against her will, the power uses her to resurrect a dead man in front of millions of witnesses.
She becomes the one thing she wanted to avoid: the most-hunted woman in Novus City. Wanted by every faction, every corporation, and every legal authority, she seeks to find out where she came from and how she came to be.
If she can escape the city she may survive long enough to find answers to her questions.
If she fails, she becomes the instrument of annihilation and no one will be left alive to remember Hollowfall. Hollowfall unites the award-winning fiction of Michael Darling with the brilliant online and board game sensation Master of Wills.
While it is not necessary to be familiar with the game, fans will recognize the outstanding world-building and engaging characters they've grown to love.
Readers who love well-written science fiction will embrace this novelization for its intense action, fast pace, and the unforgettable people who inhabit a darkly futuristic world that feels all to close and all too real.
Information
Format:Paperback / softback
Pages:398 pages
Publisher:Future House Publishing
Publication Date:17/03/2020
Category:
ISBN:9781944452964