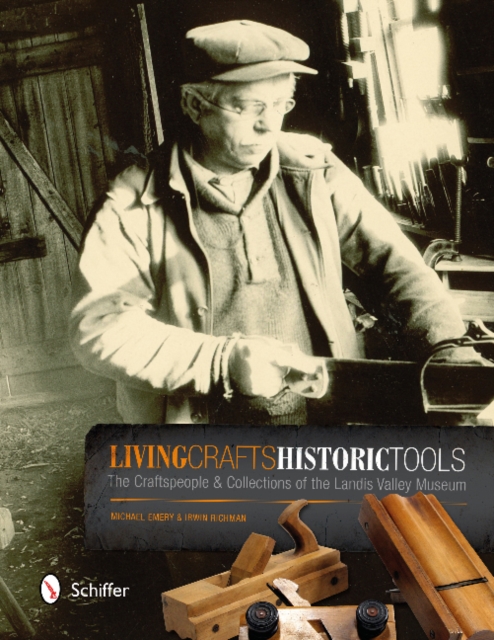 Living Crafts, Historic Tools : The Craftspeople and Collections of the Landis Valley Museum
Paperback / softback
Description
What we celebrate today as crafts were once the means of everyday manufacture.
The craftsman's product was not quaint, archaic, or merely decorative-it was essential.
The tools that created these necessities speak to the early American spirit of ingenuity.
Simple but resourceful, each tool was a beautiful, clever marriage of form and function, endowed with a life of its own, uniquely forged and perfectly suited for its purpose.
The Landis Valley Village & Farm Museum, the leading public attraction devoted to Pennsylvania German ("Pennsylvania Dutch") culture, works to preserve and carry the art of handcrafts into the modern age by educating and delighting visitors with their vast collection and craftwork demonstrators often in authentic dress, using period tools.
With this book, the museum celebrates the hand tool as a medium of expression and salutes those who wield it with skillful pride.
Through hundreds of images of these elegantly purposeful hand tools, the history of American handcraft is traced-sure to delight the luddite at heart.
Information
Format:Paperback / softback
Pages:160 pages, 592 images
Publisher:Schiffer Publishing Ltd
Publication Date:28/04/2013
Category:
ISBN:9780764342974
Information
Format:Paperback / softback
Pages:160 pages, 592 images
Publisher:Schiffer Publishing Ltd
Publication Date:28/04/2013
Category:
ISBN:9780764342974