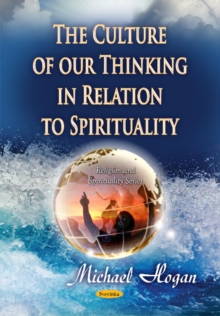 Culture of Our Thinking in Relation to Spirituality
Paperback / softback
Description
This book explores the culture of our thinking in relation to spirituality.
It focuses largely on psychological science and the problems faced by scientists as they attempt to understand spirituality in action.
The book attempts to untangle the concept of spirituality from various cultural attachments and it considers the way different worldviews and different philosophical perspectives can influence the models of spirituality we build.
The book moves toward a contextualist view of spirituality, focusing in particular on the act in context, and it moves the reader to consider spirituality as the ultimate testing ground for pragmatic analysis.
In this context, spirituality has to become more than a simple abstraction to survive, because to survive the test of pragmatic analysis it must facilitate successful action in context.
The fact that spirituality has survived as a working concept for thousands of years suggests that it is resilient in this respect.
However, to survive in the modern culture of science it needs to constantly reinvent itself as a working concept.
Ultimately, spirituality, in this book, resurfaces from the depths of abstraction as part of an ongoing action state that has real functional significance.
Spirituality comes to be identified as a worthy focus of analysis for children and adults alike as part of the science of education itself.
Spirituality is not an abstraction to be feared and branded as anti-scientific.
But to reverse engineer spiritual consciousness and spiritual action is no easy task either.
Insight and out-sight must reach some form of compromise.
Information
Format: Paperback / softback
Pages: 123 pages
Publisher: Nova Science Publishers Inc
Publication Date: 01/12/2014
Category: Spirituality & religious experience
ISBN: 9781634630245
Free Home Delivery
on all orders
Pick up orders
from local bookshops