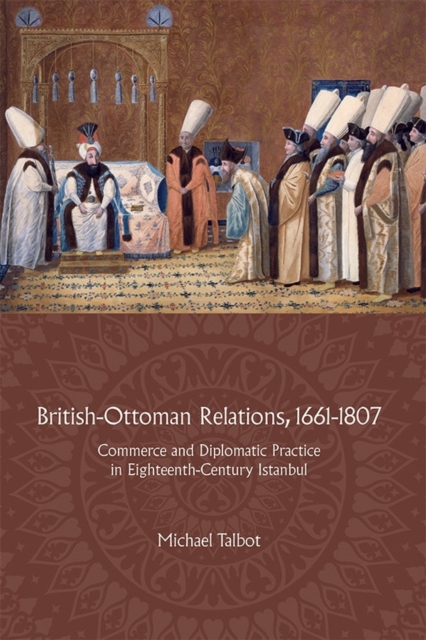 British-Ottoman Relations, 1661-1807 : Commerce and Diplomatic Practice in Eighteenth-Century Istanbul
Description
A richly sourced account of diplomatic practice in the British mission to Istanbul from 1661 to 1807. The British Embassy in Istanbul was unique among other diplomatic missions in the long eighteenth century in being financed by a private commercial monopoly, the Levant Company.
In this detailed study, Michael Talbot shows how theintimate relation between commercial interest and diplomatic practice played out across the period, from the arrival of an ambassador from the restored British crown in 1661 to the sudden evacuation of his successor and the outbreak of the first Ottoman War in 1807.
Using a rich variety of sources in English, Ottoman Turkish and Italian, some of them never before examined, including legal documents, financial ledgers and first-hand accounts from participants, he reconstructs the detail of diplomatic practice in rituals of gift-giving and hospitality within the Ottoman court; examines the at times very different meanings that they held for the British and Ottoman participants; andtraces the ways in which the declining fortunes of the Levant company directly affected the ability of the embassy to perform effectively within Ottoman conventions, at a time when rising levels of British violence in and around the Ottoman realm marked the journey towards British imperialism in the region. MICHAEL TALBOT is Lecturer in History at the University of Greenwich.
Information
Format:
Pages:270 pages, 7 line illus.
Publisher:Boydell & Brewer Ltd
Publication Date:21/04/2017
Category:
ISBN:9781783272020
Information
Format:
Pages:270 pages, 7 line illus.
Publisher:Boydell & Brewer Ltd
Publication Date:21/04/2017
Category:
ISBN:9781783272020