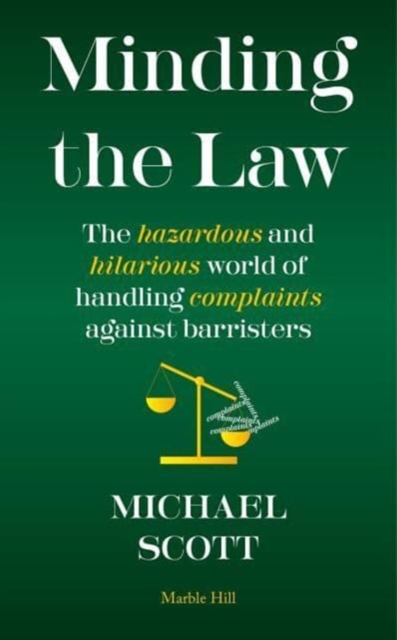 MINDING THE LAW : The hazardous and hilarious world of handling complaints against barristers
Hardback
Description
In 1997, the Bar Council, which regulates the behaviour of barristers, appointed Michael Scott, a recently retired soldier with a distinguished war record but no legal experience, to head its first Complaints Commission to deal with the public's complaints against the legal profession.
It was the sort of minefield Scott had not encountered before.
He had to deal with murderers, gangsters, drug barons, paedophiles, bitter wives and infuriated neighbours, all of whom believed they had been let down by the legal profession.
He found that the price of justice brought him face to face with all kinds of hostility, from mockery to threats of violence, appearances in court and of course, regular scrutiny by journalists and consumer counsellors.
But amongst the stories of delusion, sadness and occasional tragedy, there are moments of great hilarity - as the tin of Argentinian corned beef and the thirty pierces of silver.
This is a rich and enthralling account of how human nature will tie itself in all kinds of knots to get what it thinks it deserves - and how an experienced and honest ex-soldier was up to all the tricks his complainants play on him.
Information
Format:Hardback
Publisher:Marble Hill Publishers
Publication Date:08/06/2023
Category:
ISBN:9781739265700
Information
Format:Hardback
Publisher:Marble Hill Publishers
Publication Date:08/06/2023
Category:
ISBN:9781739265700