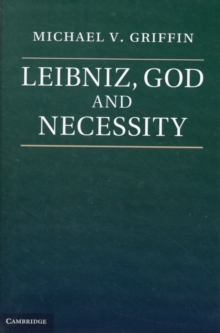 Leibniz, God and Necessity
Hardback
Description
Leibniz states that 'metaphysics is natural theology', and this is especially true of his metaphysics of modality.
In this book, Michael V. Griffin examines the deep connection between the two and the philosophical consequences which follow from it.
Grounding many of Leibniz's modal conceptions in his theology, Griffin develops a new interpretation of the ontological argument in Leibniz and Descartes.
This interpretation demonstrates that their understanding God's necessary existence cannot be construed in contemporary modal logical terms.
He goes on to develop a necessitarian interpretation of Leibniz, arguing that Leibniz, like Spinoza, is committed to the thesis that everything actual is metaphysically necessary, but that Leibniz rejects Spinoza's denial of God's moral perfection.
His book will appeal to scholars of early modern philosophy and philosophers interested in modal metaphysics and the philosophy of religion.
Free Home Delivery
on all orders
Pick up orders
from local bookshops