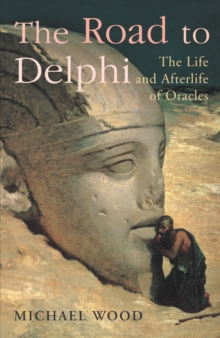 The Road To Delphi : The Life and Afterlife of Oracles
Hardback
Description
In this fascinating and highly original book Michael Wood combines vivid story-telling and acutely perceptive analysis to give a sympathetic and entertaining account of humanity's persistent belief in 'signs'.
He begins with the oracles of ancient Greece, explaining how people consulted them when they had to make crucial choices.
Yet the key point was that the oracles spoke in riddles and gave ambiguous answers - it was up to humans to interpret what they said.
Like horoscopes today, this allowed the hearers to fit the message to what they wanted, and sometimes, as in the disastrous tale of the Persian general Xerxes, or in the great drama of Oedipus and the riddle of the Sphinx, - and much later in Shakespeare's tale of Macbeth and the witches' prophesy - the listeners have got things horribly wrong. Michael Wood does not only look at Europe - he considers oracles in the old civilisations of the East, and particularly in pre-Hispanic America. He also explores modern examples, like the puzzles in the Kafka's fiction. And he brings the story up into our own lives, examining oracles in the film The Matrix and looking at the way we 'interpret' authorities we don't quite understand - as in the doctor's consulting room - or avidly puzzle out the meaning of astrology columns of the press.
Lively, engaging and revealing, full of warmth and humanity as well as scholarship, The Road to Delphi is a book that sticks in the mind.
It is remarkable both for the stories it tells, and the way it makes us think again about our dangerous longing to trust in signs - just as long as we have that tiny bit of freedom to twist them to promise what we hope for.
Information
Format:Hardback
Pages:288 pages
Publisher:Vintage Publishing
Publication Date:01/01/2004
Category:
ISBN:9780701165468