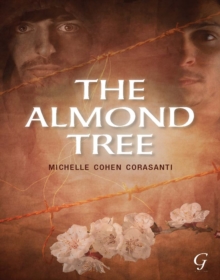 The Almond Tree
Paperback
Description
Gifted with a mind that continues to impress the elders in his village, Ichmad Hamid struggles with the knowledge that he can do nothing to save his friends and family. Living on Occupied land, his entire village operates in constant fear of losing their homes, jobs and belongings.
But more importantly, they fear losing each other. On Ichmad's twelfth birthday, that fear becomes reality. With his father imprisoned, his family's home and possessions confiscated, and his siblings quickly succumbing to hatred in the face of conflict. Ichmad begins an inspiring journey using his intellect to save his poor and dying family. In doing so he reclaims a love for others that was lost through a childhood rife with violence, and discovers a new hope for the future.
Information
Format: Paperback
Publisher: Garnet Publishing Ltd
Publication Date: 01/09/2012
ISBN: 9781859643297
Free Home Delivery
on all orders
Pick up orders
from local bookshops
Reviews
Showing 1 - 5 of 112 reviews.
Previous | Next
Review by lg4154
16/06/2015
I won this on Library Thing. I did not care for this book, it was okay, but I don't like this type of book. I gounod a lot of misspellings, possibly due to word translation.
Review by rayneofdarkness
16/06/2015
I really enjoyed this story as it brought me into an unfamiliar world with only the bias of what I read/heard/seen on the new regarding the conflict in the Middle East. While this isn't a typical read for me I really enjoyed the writing and the narrative of this story. It's a story that tugs at your heart.
Review by rhistory
16/06/2015
The Almond Tree was a very emotional read. I finished the book in a day. But I was impressed with the writing. Ms.Cohen-Corasanti, sheds a light on the injustices piled on the early palestinian families in the 1950's. The first half of the book had so many sad moments that I almost put the book down. But the story had already caught my attention and I new I had to finish the book. It was very good and I would reccomend it to anyone interested in the Israeli- Palestinian conflict.
Review by Carolee888
16/06/2015
If you are interested in the Middle East, you need to read this book. The Almond Tree by Michelle Cohen Corasanti is a book that she felt had to write. She worked for five years to complete this story. It is fiction but it felt true. In fact, It was so absorbing that it was very difficult to lay it down. I learned so much from reading this book. It is a serious book but also a hopeful one.Ichmad Hamid is unusually bright boy in mathematics and science. He learned to follow Einstein's advice and do problems in his head to calm himself during crisis. He lived in a small village of Palestinian people with his parents and siblings. His father is a talented artist and extremely wise about people, war and forgiveness. If you had looked around the inside of his home at the beginning of this story, you would have seen many portraits and pictures done by his father of his family and different times in their lives.Amal, his younger sister innocently walked out the door of their house, into a field and was blown up by a landmine. They cannot bury her. Permits are needed by the Israelis to marry, to travel, to work, to build a home, to go to school to bury, to even buy fruit from was formerly their own trees. There is no freedom in occupied land.When Ichmad was only twelve, his father was imprisoned for a crime that he did not commit. His family was tear gassed out of their home by soldiers who said that they were terrorists. Sarah, one of his sisters tripped and hurt her forehead. Ichmad tried to breathe air into her but she died. The soldiers shot up the house with Uzis and then dynamited the remains. Everything was gone except for a lone almond tree that Ichmad had named Shahida or witness. His father was in the desert in a horrible prison. His mother was still like a child, not educated, bossy and very dependent. His brothers and sisters were all younger than him. How was this boy going to provide enough food to keep his family from starving? How was he going to protect them from the storms of nature and even worse the whims of the soldiers? How was he going to keep his promise to his father make something of himself? I wish everyone single would read this amazing book to be able to understand what it is really like to live in an occupied land. This book is one of hope, resilience and resourcefulness.I received this book from the Library Thing's Member Giveaway but that in no way influenced my thoughts in this review.
Review by MaryAnn12
16/06/2015
From the first page I was hooked. I had to keep on reading because it is a book you just can't put down. It is a story of struggle and hope from a young boy thru out his life. It seems so real. Very well written. I highly recommend.
Also by Michelle Cohen Corasanti