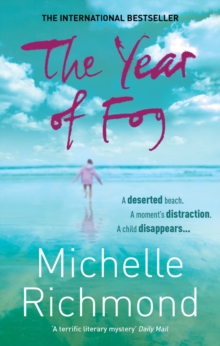 The Year of Fog
Paperback
Description
Life changes in an instant. On a foggy beach in San Francisco, Abby Mason - photographer, fiancee, soon-to-be-stepmother - looks away from six-year-old Emma for an instant.
By the time she looks back, Emma has disappeared. Devastated by guilt, haunted by her fears about becoming a mother, Abby refuses to believe that Emma is dead.
Now, as the days drag into weeks, as the police lose interest and fliers fade on telephone poles, Emma's father finds solace in religion.
But Abby can only wander the beaches and city streets, attempting to recover the past and the little girl she lost.
Information
Format: Paperback
Pages: 416 pages
Publisher: Ebury Publishing
Publication Date: 01/03/2010
ISBN: 9780091928926
Other Formats
EPUB from £3.99
eAudiobook MP3 from £19.28
Free Home Delivery
on all orders
Pick up orders
from local bookshops
Reviews
Showing 1 - 2 of 2 reviews.
Review by kiwifortyniner
16/06/2015
Abby, the main character in this book is happy, and engaged to be married to Jake who has a daughter Emma. One weekend while Jake is away Abby takes Emma to a San Francisco beach on a foggy day and the worst thing you could ever imagine happens . She lets go of Emma's hand and looks away and Emma disappears. And it is even worse because Emma is not her child but her partner's, and he finds it difficult to forgive her for what has happened.What do you do then? Emma (and Jake at first] spent every hour of the day searching and trying to find out what had happened to Emma. But time passed, a memorial service was eventually held, and most of the searchers gave up hope of ever finding her. Jake tried to move on with his lfe but Abby would not give up. This was an absorbing read, one that I kept reading to find out what the end would be. However I did find it a bit long and I did get a bit tired at times of all the information on memory and photography. But it was a believable picture of people coping with the loss of a child, and the not knowing what had happened to her. That would be the worst I think. I am now keen to read another of this author's books.
Review by WWDG
16/06/2015
I must say that I nearly didn't pick this book at the library as the cover screamed 'chick lit' at me however I am so glad that I did. It grabbed me from the very beginning the first chapter sets the tone very well and I must say that I found it hard to put down.<br/><br/>I found the comparison between photography and film development and memory very telling and a useful tool that added to my enjoyment of the novel. Given the nature of the theme it could have felt very exploitative and crass but this was not the case at all. <br/><br/>My only quibbles are slight ones. 1) Where does she find the money to do what she does in her search for Emma? As she is a freelance photographer she has no regular income and I would have thought that she would soon have run out of money to persue all the lines of enquiry. 2) I found the resolution to the mystery a little too convenient, surely the police would have treated the person found to be behind the disapperence as a suspect just as much as Abby and Jake were so why was this not the case.<br/><br/>But that said I found the story to be gripping and I really empathised with Abby and the plight she found herself in. I highly recommend it.