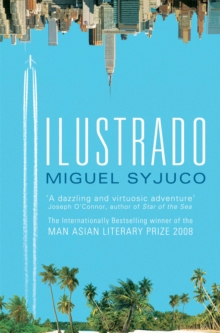 Ilustrado
Paperback / softback
Description
'A dazzling and virtuosic adventure' Joseph O'Connor, author of Star of the Sea Internationally Bestselling Winner of the Man Asian Literary Prize 2008 'With Ilustrado, Miguel Syjuco obliges us to remake the canons of our great classics of contemporary literature.
Ilustrado is, literally, a masterpiece' Alberto Manguel It begins with a body.
One anonymous winter day, the corpse of Crispin Salvador is pulled from the Hudson River.
Gone is the controversial giant of Asian literature. And missing is the only manuscript of his final book, an expose of the corrupt roots of the ruling Filipino families, meant to restore his once dazzling reputation.
His student, Miguel, is suspicious of the suicide verdict.
He investigates: first sifting through the dead man's work for clues, then journeying from New York to Manila, seeking out family, colleagues, and anyone who might hold pieces of the puzzle. But when Miguel assembles the fragments of his mentor's past, this ambitious and rewarding novel expands into far wider contexts - political, social, historical, literary.
As patterns emerge, the mystery of a death deepens into the greater mysteries of life - and the reader makes increasingly significant discoveries of their own, until the startling revelation of the final page. 'A big, bold, cunning, impassioned, plangent and very funny book' Scotsman 'Bristling with comic verve, metafictional playfulness, and an undertone of expatriate nostalgia . . . an impressive, vibrant mix of Borgesian literary labyrinth and acerbic emigre comedy' Sunday Times 'A seethingly ambitious debut . . . US critics have cited Bolano as an obvious comparison; others may think of Midnight's Children-era Rushdie' Independent
Information
Format: Paperback / softback
Pages: 320 pages
Publisher: Pan Macmillan
Publication Date: 06/05/2011
ISBN: 9780330510028