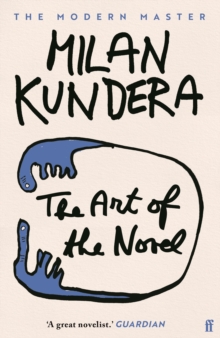 The Art of the Novel
Paperback
Description
The classic of literary criticism from one of the world's greatest novelists.In seven independent, but closely related chapters, Milan Kundera presents his personal conception of the European novel, which he describes as 'an art born of the laughter of God'.'Invigoratingly suggestive . . . Kundera's map of the development of the European novel is outlined with the reckless brevity of the man who knows exactly what and where the salient points are.' London Review of Books'Kundera is the saddest, funniest and most loveable of authors.' The Times
Free Home Delivery
on all orders
Pick up orders
from local bookshops
Reviews
Showing 1 - 2 of 2 reviews.
Review by jwhenderson
16/06/2015
Kundera is always worth reading. And this book is no exception. The emphasis on the formal aspects of fiction in ''The Art of the Novel'' is a principle for Kundera that is accompanied by an overt disavowal of any political agenda. A second principle is derived from the first, and it is the rejection of kitsch. Not simply bad or laughable art, kitsch is, in Kundera's definition from ''Sixty-three Words'' (his dictionary of the terms and categories that organize his imagination), ''the need to gaze into the mirror of the beautifying lie and to be moved to tears of gratification at one's own reflection.'' One antidote to kitsch is to write novels according to Kundera's third principle - what he refers to throughout ''The Art of the Novel'' as ''novelistic counterpoint'' or ''polyphony.'' ''Counterpoint,'' or ''polyphony,'' is, strictly speaking, the play among different kinds of writing - essay, dream, narrative - in a single text. One can see examples of these principles in Kundera's own novels, but he uses examples from Cervantes to Kafka, Joyce, and Broch to make his case.
Review by soylentgreen23
16/06/2015
I now have a new appreciation of Milan Kundera's work - even though I already appreciated it a great deal anyway. This excellent collection of essays on the art of writing and being a writer gives a true insight into the creative act, without preaching a particular way of writing. I wish I was a good enough writer to be able to obey: the use of the novel is in doing what only a novel can do; yet so many of my short stories are trivial and do nothing in the search for enlightenment and the challenge to examine what has previously been unexamined.