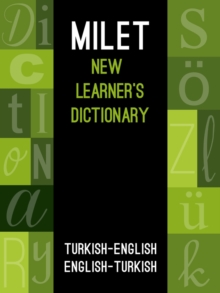 Milet New Learners Dictionary : Turkish - English / English - Turkish
Paperback / softback
Description
The Milet New Learner's Dictionary Second Edition is an updated and fully revised edition of the best-selling Milet Learner's Dictionary First Edition (2002).
This dictionary includes over 35,000 words, phrases and proverbs which are fully explained via definitions, translations and idiomatic equivalents.
It is suitable for intermediate and advanced studies of Turkish and for travel in Turkey.