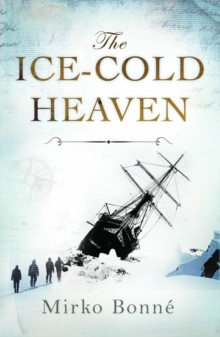 Description
August 1914. While the Great War rears its head across Europe, Sir Ernest Shackleton begins a daring expedition.
He aims to be the first to cross the Antarctic on foot.
Together with him on his ship Endurance are 69 sled dogs, a gramophone, a bicycle and a stowaway.
Hidden amidst oil skins and sea boots, 17-year-old Merce Blackboro is on his way to the South Pole.
Their journey into the ice is by way of the sub-Antarctic island of South Georgia.
But the Antarctic summer is short, and their passage remains resolutely closed to them.
In the Weddell Sea the Endurance is trapped for months in pack ice and finds itself delivered up to an uncertain fate.
An odyssey full of privations through the vastness of the south polar sea now begins for the 28 members of the expedition.
Shackleton's unwavering optimism holds them together, and they are driven on by cold, hunger and their hopes of being rescued.
Information
Format: Hardback
Pages: 432 pages
Publisher: Duckworth Overlook
Publication Date: 24/10/2013
Category: Historical fiction
ISBN: 9780715645840