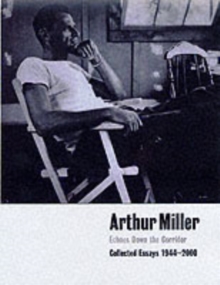 Big Breasts, Wide Hips
Paperback / softback
Description
An epic vision of China in the twentieth century by the author of Red Sorghum.
On the eve of invasion by marauding Japanese troops, the Shangguan family eagerly prepare for two important arrivals: the birth of a foal to their donkey, and the birth of yet another girl to the young matriarch, in that order of priority.
Surrounded by a remorseless mother and seven sisters, each named in anticipation of his birth, the resulting boy-child becomes our ineffectual narrator, leading us through a generation of life in a rural Chinese community populated by strong women and weak husbands, bandits and government bureaucrats, hen-murdering mid-wives and philandering missionaries, in this epic Chinese picaresque from the acclaimed author of Red Sorghum.
Resplendent with the grotesque, bristling with grim humour, and visceral in its treatment of sex, violence and death, "Big Breasts & Wide Hips" is a searing vision of China in the twentieth century.
Information
Format: Paperback / softback
Pages: 532 pages
Publisher: Methuen Publishing Ltd
Publication Date: 01/10/2006
ISBN: 9780413771551