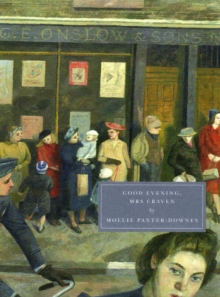 Good Evening, Mrs Craven : The Wartime Stories of Mollie Panter-Donnes
Paperback
Information
Format: Paperback
Pages: 240 pages
Publisher: Persephone Books Ltd
Publication Date: 24/04/2008
Category: Second World War fiction
ISBN: 9781906462017
Free Home Delivery
on all orders
Pick up orders
from local bookshops
Reviews
Showing 1 - 5 of 7 reviews.
Previous | Next
Review by Cariola
16/06/2015
The book's subtitle gives a clear description of its contents: a collection of stories written during the war years (1939-45). Most of them focus on the lives of British women and the minor and major inconveniences they experienced, from rationing food to finding a safe haven, from opening homes to refugees from the city to having to say goodbye (sometimes more than once). In her understated way, Panter-Downes brings to the fore the quiet--often silent--heroism of these women in wartime, adding a touch of humour and poignancy. While I can't say that I absolutely loved the book, I did appreciate many of the stories in it.
Review by afinpassing
16/06/2015
Delightful collection of short stories, very New Yorker, very English, but sings with Mollie Panter-Downes' uniquely clever and gentle voice. All are charged with wry humor and an undercurrent of loneliness, populated by characters on the home front and their various ways of dealing with war, connecting with others in uncertain circumstances, and simply, as one must, getting on with life.
Review by Kasthu
16/06/2015
Good Evening Mrs. Craven is a collection of 21 short stories that Mollie Panter-Downes wrote for The New Yorker during the war years. Although she was English and lived in Surrey for most of her life, her work both as a short story writer and as a journalist has been virtually forgotten in England; and yet she was a prolific writer, writing over 800 pieces for The New Yorker during her career.Mollie Panter-Downes's stories are vignettes that focus on short moments in the day of average Britons during the war. None of these people is particularly remarkable, but they live in extraordinary times, and how they cope with that is what's so fascinating about this collection. From country housewives serving on Red Cross committees and housing evacuees, to young working women surviving the London Blitz, to a spinster who fantasizes about the food she can't have, to an old Major who looks forward with relish to the fighting (even though he can't join in), these stories are funny and poignant at the same time.The characters in these stories are very loosely connected to one another, and only one appears more than once (Mrs. Ramsay, the housewife, whose reflections on her circumstances are brilliantly funny; I wish Panter-Downes had written more stories featuring her). The most moving of these stories is the title story, "Good Evening Mrs. Craven," in which a mistress (mistakenly called Mrs. Craven by a maitre d' at a restaurant) has to mourn her lover in secret. These stories have been published here in the order that they were published, and throughout the book you can see the war unfold. Although each story is only a few pages, the characters are very well rounded; in fact, there's so much material here that the author could have written a full-length novel centering around any one of them. I don't normally read much in the way of short stories, but this collection is top-notch.
Review by cyclokitty
16/06/2015
Bookended by Letters from London, these stories are set in wartime England. Stories of everyday life are set against a background of rationing, privation, and tension that serves to heighten the emotional tension of the stories. They're reminiscent of Barbara Pym, but more grounded, more emotionally charged. The stories of the women working together sewing pneumonia jackets or pyjamas are among my favorites, the sound of the many classes together and how they do or don't agree. There is, as the introduction notes, a definite thread of the class changes and upheaval happening in Britain during the war, and after. These vignette of women and women, men and women, and men, women, and the war, are all the lovelier for their many truths large and small.Panter-Downes has an engaging and straightforward style that fit the subjects well. Having read most of the Virago Classics, and wishing for more, I found these stories very satisfying.
Review by helen295
16/06/2015
Mollie Panter-Downes was the London correspondent for the New Yorker and this collection from Persephone Books brings together a number of her contributions to the magazine which were written during World War II. The book opens with her Letter from London dated 3 September 1939 and ends with another dated 11 June 1944. Between the two letters are twenty-one short stories, each of which offers an insight into the hopes and fears of British people trying to deal with the changes the war has brought to their lives.These stories are not particularly dramatic or sensational in any way. They are realistic stories that focus not so much on the war itself, but on the effects of the war on the women (and a few of the men) who were left behind at home. We read about women attending sewing parties, worrying about loved ones who are away fighting, preparing for their husbands to go to war, coping with being pregnant during the war and experiencing almost any other wartime situation you can think of.After finishing the book, there are a few stories that stand out in my memory more than the others. In Clover, for example, is a story about a rich woman called Mrs Fletcher who takes in a family of evacuees from a poor part of London. This was an interesting study into how the war pushed together people of different social backgrounds who wouldn't usually have mixed with each other. This Flower, Safety follows Miss Mildred Ewing as she moves from one hotel to another in an attempt to escape from danger, beginning to despair of ever finding somewhere safe to live. Then there's the story of Miss Burton, who is so hungry she can think about nothing else. The title story is also one of the best; it's about a woman who has been having an affair with a married man. On the evening before he leaves to go to Libya, she wonders how she'll be able to find out whether he's dead or alive.The stories are published in chronological order, as they appeared in New Yorker between 1939 and 1944, showing how life in Britain changed as the war progressed. Despite the subject matter, these stories are not all bleak and depressing - there's also a lot of humour in Panter-Downes' writing, in the form of gentle wit and irony.As with most of the short story collections that I've read, there were some that didn't interest me very much, but others that I loved and wished were longer. Overall though, it was a wonderful book and I would highly recommend it.
Also by Mollie Panter-Downes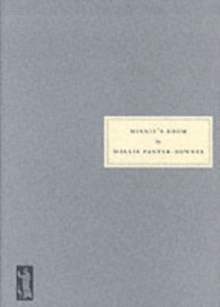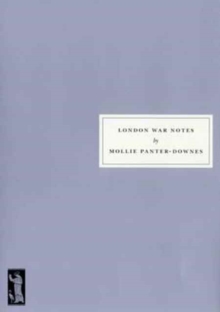 Also in the Persephone Classics series | View all