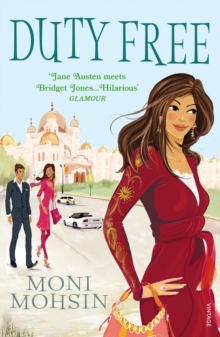 Description
As every woman knows, matchmaking is no easy job. Particularly when you're trying to find a girl for your dull, balding, freshly-divorced cousin and on top of that manage a house full of servants, shop for contraband Prada goods and attend parties every night.
Not to mention the fact that your husband disapproves of everything you do, your city is under attack, and your friends can't be trusted - how is a girl to cope?Originally published with the title Tender Hooks
Information
Format: Paperback
Pages: 320 pages
Publisher: Vintage Publishing
Publication Date: 15/07/2012
ISBN: 9780099554639
Free Home Delivery
on all orders
Pick up orders
from local bookshops
Reviews
Showing 1 - 1 of 1 reviews.
Review by AdonisGuilfoyle
16/06/2015
I originally downloaded this novel as a reworking of <I>Emma</I> by Jane Austen, because the title was featured under that description on Amazon. Then, when I started reading, I had to squint to make the connection - Asian matchmaker tries to find the 'right kind' of bride for her reluctant cousin - but by that point, I was glad to be reading Moni Mohsin and not Jane Austen! Great fun - witty, entertaining, and even poignant in places, the rather distinctive narrative is both endearing and aggravating!The wealthy heroine of the novel could be accused of being even more unlikeable than Emma Woodhouse - so of course I loved her! She speaks in a sort of Urdu-English blend, full of malapropisms and quirky catchphrases ('between you, me and the four walls', 'don't even ask'), that reveal her flighty personality and good nature. Husband Janoo is her Mr Knightley, grounded in good sense and a modern, liberal attitude. I love how she trips herself up, showing how she is the biggest 'hippo-crit' in a lot of ways, but she comes good in the end (of course). I also enjoyed the author's taste of Pakistani culture, from the privileged lifestyle of the narrator and her socialite friends, to the working class poverty of families at the other end of the scale. Being completely Western and shallow, however, the description of food had me drooling!Any similarities between this work of fiction and Jane Austen's <I>Emma</I> may be purely coincidental, but I'm glad I fell for Amazon's marketing ploy!