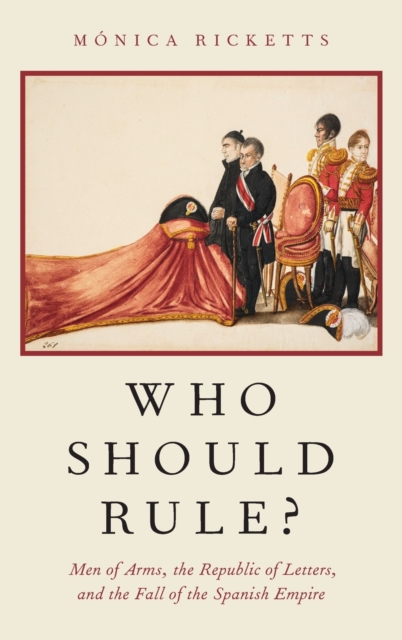 Who Should Rule? : Men of Arms, the Republic of Letters, and the Fall of the Spanish Empire
Paperback / softback
Description
When Philip V prevailed over his rival Archduke Charles of Austria in 1713, the Spanish Bourbon dynasty faced a divided elite.
As a result the dynasty attempted to create new power elite, based on a more professionalized, modern, and educated military officer corps (men of merit, honor, good training, and loyalty).
At the same time, the Bourbons wanted to govern by relying on "men of letters," who were well educated in a modern, enlightened curriculum, men of talent, skill, and good training.
Both the military and the men of letters were often drawn from the provincial elite, not the traditional aristocracy, and they would form the core of the centralized Bourbon state, which replaced the more decentralized "composite monarchy" of the Habsburg era.
These groups emerged first in Spain and in later the empire to defend and govern the Spanish Atlantic world.
In the turbulent years after the French invasion of the Iberian Peninsula, a struggle in Spain and America developed over who would rule.
Writers and lawyers would produce new legislation to radically transform the Spanish world.
They would reform the educational system and propagate useful knowledge.
Military officers would defend the monarchy in this new era of imperial competition.
Additionally, they would govern. From the start, the rise of these political actors in the Spanish world was an uneven process.
Military officers came to being as a new and somewhat solid corps.
In contrast, the rise of men of letters confronted constant opposition.
Rooted elites in both Spain and Peru resisted any attempts to curtail their power and prerogatives and undermined the reform of education and traditions.
As a consequence, men of letters found limited spaces in which to exercise their new authority, but they aimed for more.
A succession of wars and insurgencies in America fuelled the struggles for power between these two groups, paving the way for decades of unrest.
Mónica Ricketts emphasizes the continuities and connections between the Spanish worlds on both sides of the Atlantic and the ways in which liberal men of letters failed to create a new institutional order in which the military would be subjected to civilian rule.
Information
Format:Paperback / softback
Pages:328 pages, 19 hts
Publisher:Oxford University Press Inc
Publication Date:14/09/2017
Category:
ISBN:9780190494889
Information
Format:Paperback / softback
Pages:328 pages, 19 hts
Publisher:Oxford University Press Inc
Publication Date:14/09/2017
Category:
ISBN:9780190494889