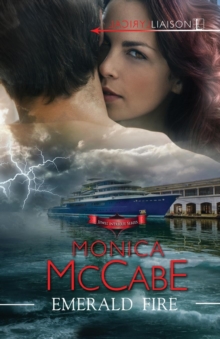 Description
Chloe Larson is a historian obsessed with clearing the name of her grandfather, eight generations back.
After his heroic exploits during the Prussian Wars his life slid sadly into oblivion and madness, taking with him the location of a queen's priceless emerald jewels.
But the discovery of a cryptic two-hundred year old journal written by a man history declared insane might offer a clue.
Finnegan Kane is a top-notch marine bounty hunter on the hunt for the "Emerald Fire," a 120-foot Sunseeker yacht stolen by ruthless Caribbean pirates.
It's the kind of dirty work that keeps his antique ship restoration business afloat, but that doesn't mean he has to put up with the fiery demands of an admittedly gorgeous historian.
But when Chloe offers the one thing that practically guarantees success-the GPS coordinates of the Fire's location-he has no choice but to forge into uncharted waters.
With danger at every turn, Chloe and Finnegan must battle against the odds to decipher a historical legacy and settle ascore against a familygone mad."
Information
Format: Paperback
Pages: 315 pages
Publisher: Lyrical Press Inc
Publication Date: 19/07/2016
Category: Romance
ISBN: 9781601836564
Free Home Delivery
on all orders
Pick up orders
from local bookshops
Also by Monica Mccabe