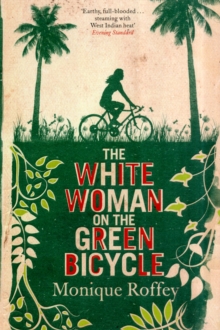 The White Woman on the Green Bicycle
Paperback
Description
When George and Sabine Harwood arrive in Trinidad from England George instantly takes to their new life, but Sabine feels isolated, heat-fatigued, and ill at ease with the racial segregation and the imminent dawning of a new era.
Her only solace is her growing fixation with Eric Williams, the charismatic leader of Trinidad's new national party, to whom she pours out all her hopes and fears for the future in letters that she never brings herself to send.
As the years progress, George and Sabine's marriage endures for better or worse.
When George discovers Sabine's cache of letters, he realises just how many secrets she's kept from him - and he from her - over the decades. And he is seized by an urgent, desperate need to prove his love for her, with tragic consequences...
Information
Format: Paperback
Pages: 448 pages
Publisher: Simon & Schuster Ltd
Publication Date: 20/04/2010
ISBN: 9781847395221
Free Home Delivery
on all orders
Pick up orders
from local bookshops
Reviews
Showing 1 - 3 of 3 reviews.
Review by NeilDalley
16/06/2015
this novel has such beautiful descriptive language and truly evokes the island of Trinidad. After reading it I feel I've learnt so much about the country and it's recent history. Yet despite all this I found the main character immensely trying. No wonder her life was a misery and her husband indifferent! I also found the structure of the book rather odd as it was if the second-half flashback was meant to explain the first part yet really just felt like the introduction setting the scene for the first-part.
Review by litaddictedbrit
16/06/2015
I originally bought this on a binge induced by the release of the Orange Prize for Fiction (UK) shortlist 2010 as the books were *ahem* on offer but I was really taken by the idea of a story exploring the background of Trinidad - a country I would admit I know little about.What I will give this book credit for is it's incredible descriptions of either a wildly compelling Trinidad or a hot and oppressive Trinidad. The scenery was beautiful and by far my favourite aspect of the book. The local characters' speech is written in a local dialect too which is very atmospheric. It does, however, suffer from being somewhat too long for its own characters. George staunchly plays the ignorant husband while Sabine plays downtrodden wife and...well, that's it. The story as told in 2006 is not nearly as colourful as the prologue would suggest and the characterisation is poor, aside from that of Trinidad itself. Now, here it depends on why you read but I like to be able to identify with and, hell, like at least one of the protagonists. It does become much more readable once it switches to the first person narrative in 1956 and you begin to understand how the characters started out but even that wore on after a while.Overall:Stick with it if you want to know more about the politics and history of Trinidad - that really is interesting! Just don't hold out for a gripping storyline or lovable characters...
Review by nocto
16/06/2015
The only thing I could really mark this down from five stars for was that I found it hard to get going with in the beginning, I picked it up several times to read the first few pages and put it down again. Once I read more than the first 20 pages I was hooked.I really like the "backwards in time" way of telling a story. The first half of the book is the third-person viewpoint story of Sabine and George Harwood, a white seventy-something couple living in Trinidad in 2006. The book then goes back to fill in the backstory from Sabine's point of view from 1956 to 1970. As a recovering mystery addict I really do appreciate not wondering what is going to happen all the time and being able to concentrate on the characters and the plotlines.I did feel there were threads of the present day story that weren't explored enough - the Harwood's son and daughter were only sketchily portrayed but were interesting characters and I wanted to know more about them and how they ended up as they were. But I guess that could have been a whole other book really.Overall I really enjoyed the journey, the characters and the location.