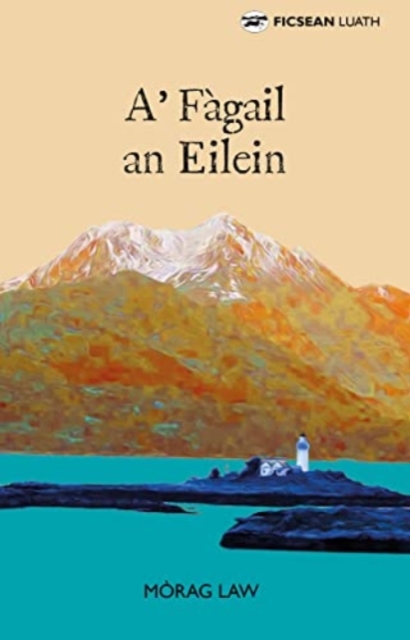 A' Fagail an Eilein
Paperback / softback
Description
About this Book Saoil cait an d' fhuair a mathair am program seo?
Cha b' ann bhuaipse a thainig e... Air latha gruamach, geamhradail ann an 1997, am measg leabhraichean a mathar nach maireann, tha Mairi a' lorg program airson cuirm shonraichte a ghabh aite ann an Glaschu, 1965.
Fhad 's a tha i a' cur suil air, tha cuimhneachain laidir a' tilleadh thuice air na h-atharrachaidhean uile a thachair anns an teaghlach agus na beatha fhein nuair a bha i air stairsneach inbheachd.
Ciad ghaol. Tinneas. Imrich, an-fhois, diomhaireachd is dubhlain. Agus a' fas neo-eisimeileach ann an doigh nach robh duil idir aice.
Seo a' chiad nobhail bho ughdar Dileab Cholbhasach, agus Cuibhle an Fhortain a bha air gearr-liosta Duais Chomann Gaidhealach Lunnainn 2020 airson an leabhar ficsein as fhearr.
On a bleak winter's day in 1997, Mairi finds an old concert-programme amongst her late mother's effects.
As she turns the pages it rekindles powerful memories of events in her own life - and that of her family - at that particular time, when she was twelve years old and still living on Skye.
First love. Uncertainty. Illness. Secrecy. Changes and challenges. And finally, finding a new independence which she could never have foreseen.
This is the first novel for the author of 'Dileab Cholbhasach', and 'Cuibhle an Fhortain' shortlisted in the best fiction category for the Gaelic Society of London prize.
Information
Format:Paperback / softback
Publisher:Luath Press Ltd
Publication Date:15/12/2021
Category:
ISBN:9781910022726
Information
Format:Paperback / softback
Publisher:Luath Press Ltd
Publication Date:15/12/2021
Category:
ISBN:9781910022726