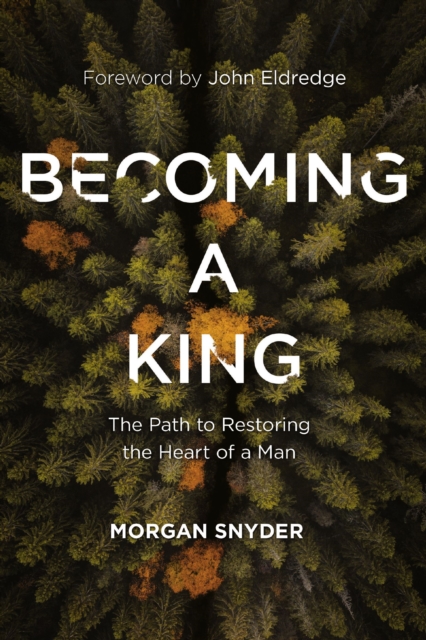 Becoming a King : The Path to Restoring the Heart of a Man
Paperback / softback
Description
What does power and responsibility look like for Christian men in our world today?
Becoming a King offers men a guide to becoming one to whom God can entrust his kingdom. Journey with Morgan Snyder as he walks alongside men (and the women who love and encourage them) to rediscover the path of inner transformation.
Becoming a King is an invitation into a radical reconstruction of much of what we've come to believe about God, masculinity, and the meaning of life. Curated and distilled over more than two decades and drawn from the lives of more than seventy-five men, Morgan shares his discovery of an ancient and reliable path to restoring and becoming the kind of man who can wield power for good.
With examples from the lives of the great heroes of faith as well as wise men from Morgan's own life, break through doubt and discover the power of restoration. In Becoming a King, you will:Reconstruct your understanding of masculinity and who God truly intended you to beLearn to become a man of unshakable strength and courageReclaim your identity, integrity, and purposeTraveling this path isn't easy.
But the heroic journey detailed within the pages of Becoming a King leads to real life—to men becoming as solid and mighty as oak trees, teeming with strength and courage to bring healing to a hurting world; and to sons, husbands, brothers, and friends becoming the kind of kings to whom God can entrust his kingdom.
Information
Format:Paperback / softback
Pages:240 pages
Publisher:Thomas Nelson Publishers
Publication Date:08/07/2021
Category:
ISBN:9780785232117
Other Formats
Paperback / softback from £14.99
Hardback from £18.79
Information
Format:Paperback / softback
Pages:240 pages
Publisher:Thomas Nelson Publishers
Publication Date:08/07/2021
Category:
ISBN:9780785232117