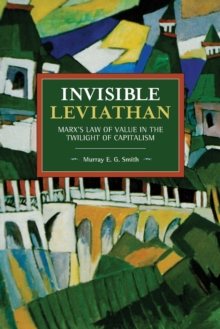 Invisible Leviathan : Marx's Law of Value in the Twilight of Capitalism
Paperback / softback
Description
In this updated and expanded edition of Invisible Leviathan, Murray E.G.
Smith critically explores and makes significant contributions to the debate surrounding Karl Marx's 'capitalist law of value' and its corollary, the law of the falling rate of profit.
A powerful case is presented that capitalism has exhausted its potential to contribute to human progress.
Humanity confronts a fateful choice: to allow this obsolescent system-which necessarily measures 'wealth' in terms of 'abstract social labour' and money profit-to destroy human civilisation; or to make the leap toward a global, egalitarian-socialist society in which the satisfaction of human need is the starting-point and the all-round development of each and every human individual the goal of the socio-economic life process.
First published in 1994 as Invisible Leviathan: The Marxist Critique of Market Despotism Beyond Postmodernism by University of Toronto Press.
This second and revised edition includes a new Foreword by Michael Roberts, and a Preface to the Second Edition.
Information
Format: Paperback / softback
Pages: 370 pages, No
Publisher: Haymarket Books
Publication Date: 09/01/2020
Category: Marxism & Communism
ISBN: 9781642590456
Also by Murray E. G. Smith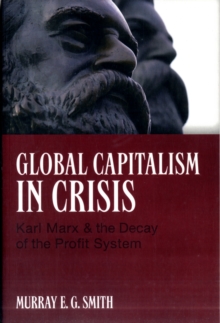 Also in the Historical Materialism series | View all