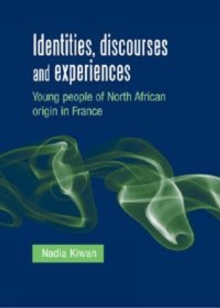 Identities, Discourses and Experiences : Young People of North African Origin in France
Paperback / softback
Description
The 2005 rioting in France's suburbs caught the world's attention and exposed the limits of the Republic's policies on the integration of 'immigrant-origin' populations. This book, newly available in paperback, examines academic and public discourses about young people of North African origin in France.
The resurgence of such discussions in France, focusing on sensational questions of urban unrest, Islamic fundamentalism and the challenges of increasingly assertive cultural identities, means that it is all the more necessary not to overlook the 'ordinary' majority of young French-North Africans.
Their own preoccupations often go unnoticed in a context where issues such as violence in the banlieues and the threat of terrorism are pushed to the fore, sometimes with devastating consequences in terms of discrimination and exclusion. The book rebalances and nuances the debates about post-migrant North African youth by drawing on extensive empirical research carried out in those suburbs of north-east Paris affected by the riots.
It studies the construction of identity amongst this invisible majority and, by adopting an ethnographic approach, addresses the disjuncture between the sometimes inflammatory discourses about this population and their own experiences. -- .
Information
Format: Paperback / softback
Pages: 272 pages, Illustrations, black & white
Publisher: Manchester University Press
Publication Date: 30/11/2013
ISBN: 9780719091193
Free Home Delivery
on all orders
Pick up orders
from local bookshops