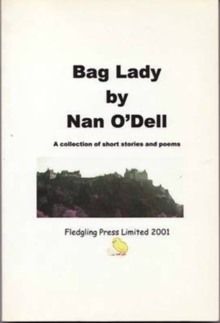 Bag Lady : A Collection of Short Stories and Poems
Paperback
Description
These are amazing stories - slices of life, captured in easy words, that slip you swiftly into the heights and lows of human lives.
Some of them are obviously wildly fictional - it is not often that reporters bring back tales from heaven.
Others are more subtly fictional, with ordinary human tragedies and anxieties suddenly twisted into the extraordinary by a fertile imagination; or just running on in the very ordinariness of dull human success or failure.
Epic episodes of life. The poems are more whimsical, with many delightful touches.
They feel like a bonus, a light sorbet between the rich courses of the main meal of dishy stories.
Dip into this collection of short stories and Poems on a wide range of subjects: Humor (A bird like Phoenix), Young love (I Will Give You Orchids), married love (Starting over), and grandmother love (Hannah and the whistling Gran); tragedy (Behind the door), murder (Waiting for William), Homosexuality (McGinty and the boys), incest (The Mole on Carol's Ear), and divorce (Second time around); Faith (Amazing Grace), immortality (Ultima Thule), poverty (Bag lady), insanity (Forget me not), and cancer (If I should die). Travel from Edinburgh in 1930 (Paradise lost) to Chicago in 1948 (Strangers in paradise) to The Altiplano of South America today (Cristina and the Condor) on a magic carpet of words by a writer who can transport you into other minds in other worlds.
Information
Format: Paperback
Pages: 248 pages
Publisher: Fledgling Press
Publication Date: 01/08/2001
Category: Poetry
ISBN: 9780952157922
Free Home Delivery
on all orders
Pick up orders
from local bookshops