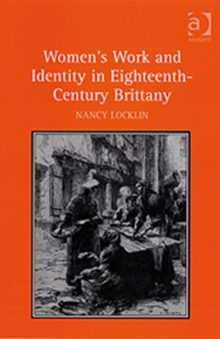 Women's Work and Identity in Eighteenth-Century Brittany
Hardback
Description
Based on a solid foundation of archival research that ranges from tax rolls to notarial records, this study adds an important chapter to our understanding of women in pre-industrial Europe.
Through a rigorous examination of primary documents peculiar to eighteenth-century Brittany, the author demonstrates the difficulties engendered in broad generalities about European women, and makes a strong case for the necessity for historians to account for regional differences in women's experiences.
In particular, Nancy Locklin makes a compelling argument for the need to incorporate a broader basis upon which women attained their identity.
Indeed, Locklin rightly contends that most women in pre-industrial European societies were recognized (and perhaps saw themselves) through a variety of identities over the course of their lives, depending on their age, familial connections, marital status, and the type of work they performed, and that often these identities overlapped.
Locklin also shows the extent to which legal and ideological prescriptions painted a relatively negative picture of women's status, but that a close examination of women's participation in family, community, and commercial affairs reveals a much more complex and divergent reality.
Information
Format: Hardback
Pages: 170 pages
Publisher: Taylor & Francis Ltd
Publication Date: 28/10/2007
Category: Humamities
ISBN: 9780754658191
Other Formats
PDF from £40.49
EPUB from £40.49