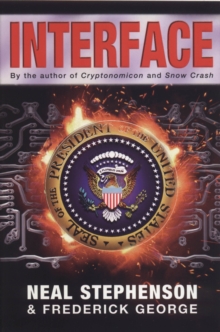 Description
'A Manchurian Candidate for the computer age' Seattle WeeklyThere's no way William A.
Cozzano can lose the upcoming presidential election.
He's a likeable Midwestern governor with one insidious advantage.
An advantage provided by a shadowy group of backers.
A biochip inside his head wires him to a computerized polling system.
The mood of the electorate is channelled directly into his brain.
Forget issuesForget policy He's more than the perfect candidate - he's a special effect.
Information
Format: Paperback
Pages: 656 pages
Publisher: Cornerstone
Publication Date: 05/09/2002
ISBN: 9780099427759
Free Home Delivery
on all orders
Pick up orders
from local bookshops
Reviews
Showing 1 - 3 of 3 reviews.
Review by lewispike
16/06/2015
As a non-US citizen the satire on the US electoral system, focus groups, negotiations for TV debates etc. is entertaining. The idea of the chip that lets stroke patients recover and the uses and abuses of it is great SF too.
Review by MixMasterMax
16/06/2015
Quite mediocre. An interesting, if not necessarily original, idea about implanting a device capable of influencing the brain in a presidential candidate in order to control US politics. The plot, however, is contrived - and doesn't really deliver on the mind-control premise - and the characters are cardboard. The writing is good enough to keep it from being painful, so it makes an overall OK read for travel etc.
Review by buttsy1
16/06/2015
What started as a good idea, and became quite intriguing, becomes sillier as it goes along. Some terrific suspension of disbelief is required to run with the author on this one. The technology dates the story in curious ways (there seems to be an awful lot of VCR recorders in use), but does not detract from the plot. My edition, Arrow Books 2002, had many typos which is far more distracting! Ultimately, disappointing and a bit dumb.