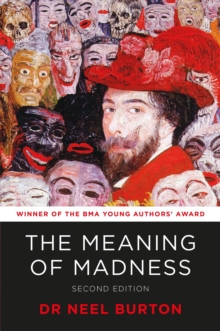 The Meaning of Madness, second edition
Hardback
Description
This book aims to openup the debate on mental disorders, to get people interested and talking, and toget them thinking.
For example, what is schizophrenia? Why is it so common? Whydoes it affect human beings but not other animals?
What might this tell usabout our mind and body, language and creativity, music and religion?
What arethe boundaries between mental disorder and `normality'?
Is there a relationshipbetween mental disorder and genius?
These are some of the difficult butimportant questions that this book confronts, with the overarching aim ofexploring what mental disorders can teach us about human nature and the humancondition.
Free Home Delivery
on all orders
Pick up orders
from local bookshops