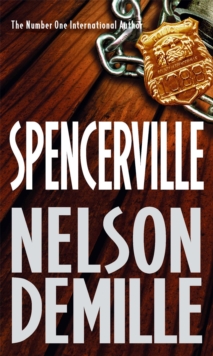 Description
After twenty-five years of working in the shadowy world of espionage Keith Landry is on his way home. Driving along the highway, humming a few bars of 'Homeward Bound', the twenty-five years' service he has given the US government are fast becoming a distant memory.He is safe. He is alone. And life has never felt sweeter as the signs for hometown Spencerville come into view.Keith Landry has promised himself no more violence, no more death. But a chance meeting with childhood sweetheart Annie Baxter makes it a promise he cannot keep.As passion is rekindled between them, jealousy flares. For Annie is married to a violent and sadistic bully: the man who runs Spencerville, Sheriff Baxter. And he won't tolerate any man near his wife. Especially Keith Landry.
Information
Format: Paperback
Pages: 576 pages
Publisher: Little, Brown Book Group
Publication Date: 01/03/2001
Category: Thriller / suspense
ISBN: 9780751531244
Free Home Delivery
on all orders
Pick up orders
from local bookshops
Reviews
Showing 1 - 1 of 1 reviews.
Review by Noisy
16/06/2015
I'd delayed reading this for a long time because it was such a weighty tome, and I've not had much reading time lately to devote to getting through such a book in a relatively short space of time. I was also not really in the mood for a spy/terrorist/war type thriller: I didn't read the blurb on the back. Well, I could finally put it off no longer, and started it with the intention of reading in my accustomed style. The first surprise was that the main protagonist had left whatever murky world he had inhabited, and headed back home to the American sticks. The second was, that this looked as if it was heading to have an element of romance in it. The third was, that if the romance was going to happen, why did it take almost half the book for the couple to actually meet each other. The fourth was that the murky past of the character was never explored. Of course, the first part of the book was spent in establishing the characters, and the feel of the environment around Spencerville, the main character's hometown. Doesn't sound like a lot happened, then, and yet I was setting more and more time aside to carry on reading. Finally, the head of steam was released, and events started piling on top of one another: some well telegraphed, but enough were out of the blue. And I ended up reading through the night to polish it off ...Overall, pleasantly surprised, and the violence at the end was what I'd expected all along (in ferocity, if not in its nature).